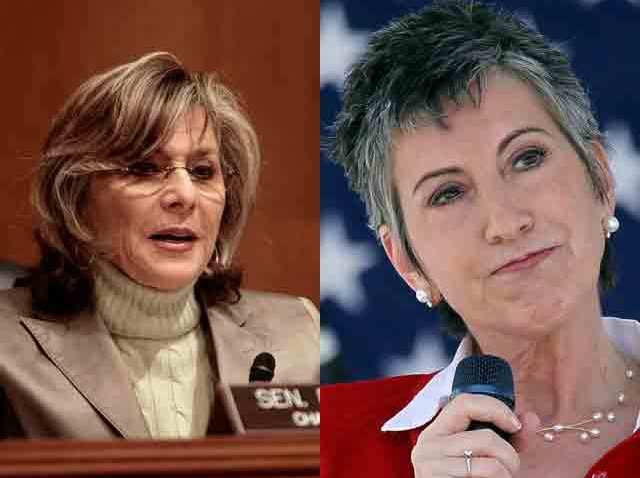 There they go again.
Don't U.S. Sen. Barbara Boxer and her Republican challenger Carly Fiorina know anything? Don't they know that campaigns are supposed to be about trivia and avoidance of real issues? Why do they keep having disputes over, gasp, substance?
The latest Boxer-Fiorina back-and-forth may not have been polite, but it was about something important: the financial reform bill and the new consumer protection agency that's part of it. Boxer voted for it. Fiorina criticized her for doing so, saying the bill doesn't do enough to prevent the country from getting into another crisis like the one we saw in 2008. Boxer didn't back down, noting the consumer protections in the bill and the strong support for the bill from a coalition of groups, from the AARP to Consumers Union.
Whatever you think of the bill, the good news is that these two candidates are giving Californians a real debate about crucial issues. This conversation about the financial reform bill comes on the heels of a series of exchanges about the federal stimulus package. Perhaps they'll talk next about health care reform, unemployment insurance, or something else that's important.
The only bad news: this race isn't getting the attention it deserves. Instead, the almost meaningless Jerry Brown-Meg Whitman contest, featuring two candidates who have yet to have a real substantive exchange on issues, gobbles up times on the air waves.