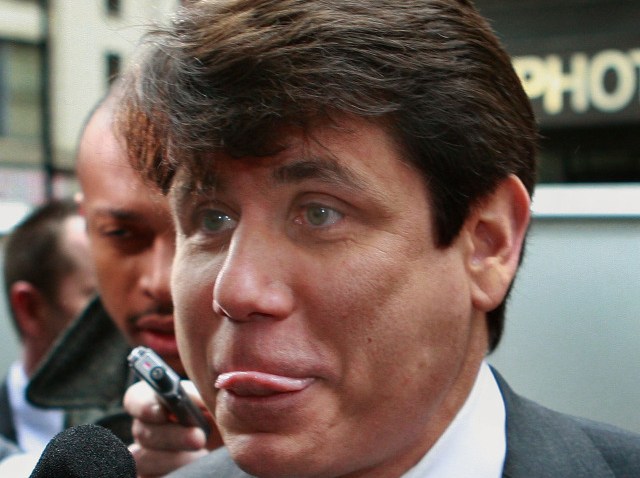 Rod Blagojevich may find out Monday in a court room if he'll ever get to be fired in a board room on Donald Trump's "Celebrity Apprentice."
Federal prosecutors will reportedly argue during a status hearing that the former Illinois governor's scheduled appearance on the NBC reality show in March would impact the prospective jurors that will be picked for the corruption trial slated for June 3.
The hearing set for Monday afternoon before Judge James Zagel will be the second reality show courtroom show-down for Blagojevich. Earlier this year, Judge Zagel refused to allow Blagojevich to go to Costa Rica for another TV show, "I'm a Celebrity Get Me Out of Here!" His wife Patti ended up taking his place in the jungle alongside C-list celebrities Spencer and Heidi Montag and Janice Dickinson.
That set back didn't stop the scandal-plagued governor from traveling across the country promoting his book and pleading innocence to just about every late night and morning TV show host.
Blagojevich has already been in New York shooting "Celebrity Apprentice" with other cast members, including Sharon Osbourne and Cyndi Lauper.
A U.S. Attorney spokesman has not commented.