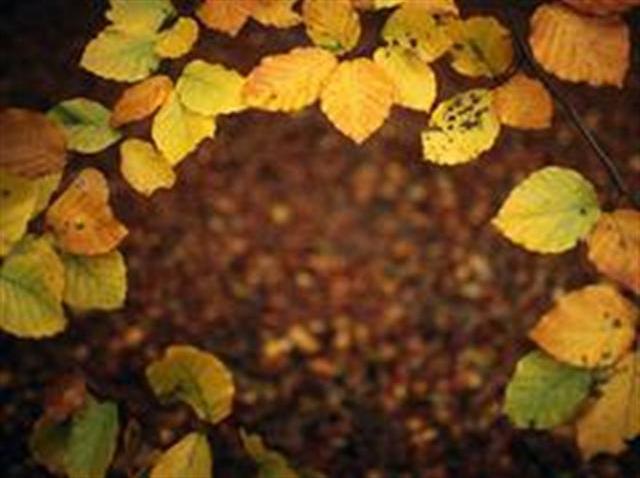 WARN THE RELATIVES: Out-of-staters who touch down in Southern California to join in the Thanksgiving celebrations with their relatives likely feel a bit discombobulated. After all, many of our trees and vines have a blush of color in late November -- indeed, some fall shows are only just peaking -- which doesn't exactly fit with the foliage flow in much of the rest of the country. Peak comes in some parts of New England and the Midwest in early October, or even earlier than that, and when the snow falls? Well, bye-bye leaves, especially if those flakes were joined by a chill wind. But here around the lower half of the Golden State? Autumn goes truly gold by Thanksgiving Week, with sumac and oak and the occasional maple doing its crimson or honeyed best to dress up in some fresh hues.
NOPE... we don't have quite the extensive foliage run that other places do, but our gently turning trees still capture many a fancy, both among locals and those visiting for Thanksgiving. The California Fall Color blog has been moving slowly southward, and it is now focusing on SoCal's show as it wraps up for another season. "Southern California moves to the top of the list for fall color this week winning both Peak of the Week and Hike of the Week." Valerymo in the San Gabriel Mountains is the Peak pick, while the Lower Doane Valley Loop/Weir Trail in San Diego County scores the top hike spot.
ALSO NEAR PEAK? The Los Angeles County Arboretum, which is classified by the blog, as of the Thursday before Thanksgiving, as being 50% to 75% near peak. And Silverwood Lake in the San Bernardino Mountains is also still boasting some photo-worthy leaf action. There's still time, leaf peepers, to find your SoCal foliage, and to impress the heck out of holiday visitors who already bid their autumn leaves adieu over a month ago.
Copyright FREEL - NBC Local Media