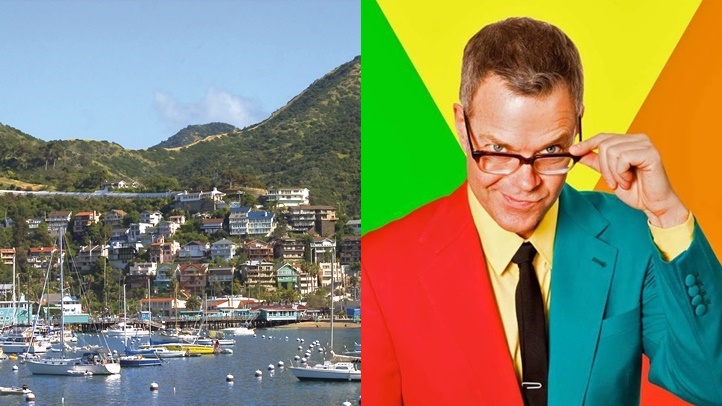 CALIFORNIA, let it be said, with no asterisks nor spoiler alerts nor need-to-knows nor fine print, is quite the sizable state. It's large, and traversing it can take time. But it happens to be dotted with several cities, and villages, and even the occasional island. And when any of those towns or destinations can claim one well-known feature, or maybe two, it is something of note, no doubt; every place likes to be known for something great (if, indeed, places can be said to possess such desires). How, then, to fully rhapsodize over Catalina Island, which is not a massive place, as chunks of ocean-surrounded land go, but does boast as many hallmarks and iconic sights as a much larger location? There are, after all, the beloved buffalo on the island, and Bird Park, and the flying fish just off the shore, and the Casino Building, and the tile, and those ubiquitous golf carts, and stories of the big band days around Avalon, and so many other fantastic features to marvel over. How to truly pay tribute to all of them, in colorful, Catalina-style fashion?
CHARLES PHOENIX, the Ambassador of Americana, and author of several books about mid-century kitsch, eats, and design, is here to help. The comedic historian does dearly love that beautiful, buffalo'd isle, and he'll pay a vivacious visit, on Sunday, June 10, for a brand-new slide show. Indeed, those slides will show the sandy expanses and Casino-dapper events, and all of the Wrigley-iconic, Zane-Grey-esque staples that make Catalina so incredibly indelible upon the minds of so many Californians. Mr. Phoenix, is celebrated for his retro slide shows, will break out the proverbial projector inside the Casino's gorgeous cinema, which is full of Art Deco murals. That alone is worth the boat trip, but finding a chance to revel in photos of Catalina's bygone days? Such a treat. It can make the heart fly high, as high as a fish that's leaped from the water for an enchanted flight.
OF COURSE, "bygone days" on Catalina Island are always a bit present in the present, too, if you know your historic Avalon landmarks. So stepping out of the theater, after the afternoon presentation, will feel a bit, quite honestly, like you're stepping into one of Mr. Phoenix's slides. A ticket is $35.
Copyright FREEL - NBC Local Media