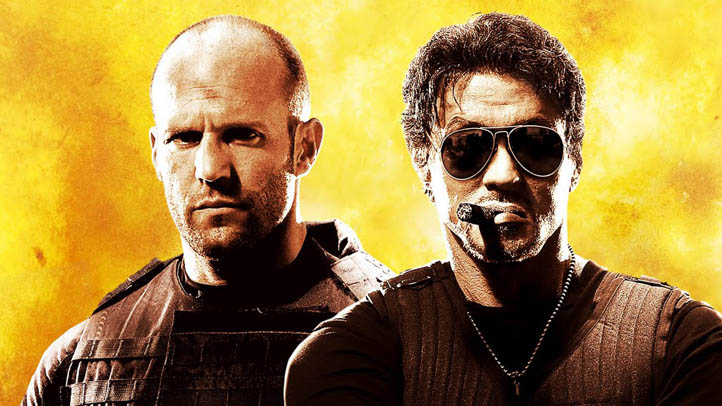 Tragedy struck the set of Sylvester Stallone's "The Expendables 2" last night, as an accident left one of the film's stuntmen dead and landed another in the hospital in critical condition.
The crew was shooting a scene on the Ognyanov Dam in Elin Pelin, Bulgaria, 15 miles east of Sofia. The accident happened while the two men were performing a stunt that involved in an explosion in a rubber boat, reported The Sofia Echo.
"It is with great regret that we confirm this unfortunate accident," Nu Image/Millennium Films said in a statement. "Our hearts go out to the families and those on the production affected by this tragedy. The filmmakers are working closely with the authorities in responding to and investigating this accident."
The names of the men involved are being withheld for the time being out of respect for the families.
The film, a sequel to last summer's surprise hit "The Expendables," stars Stallone, Arnold Schwarzenegger, Bruce Willis, Jason Statham, Dolph Lundgren, Liam Hemsworth, Terry Crews, Jet Li, Chuck Norris and Jean-Claude Van Damme. It's due to be released Aug. 17, 2012.