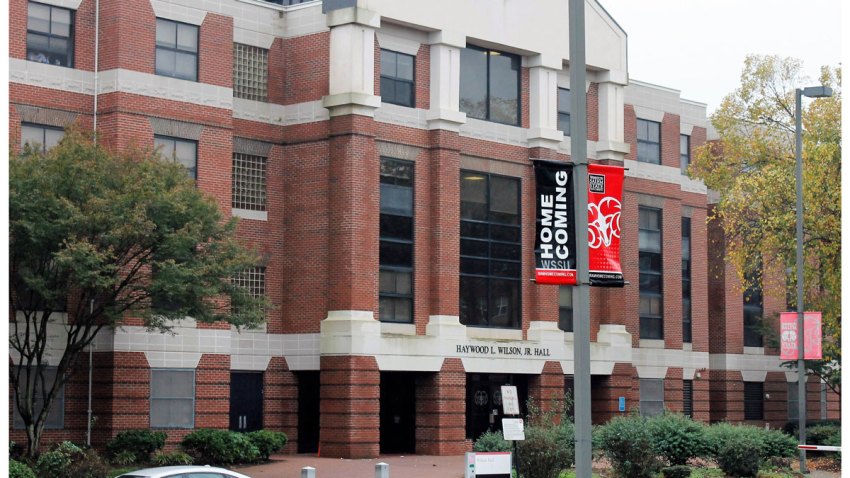 Authorities say a 21-year-old former student has been charged with murder in the shooting death of a student on the Winston-Salem State University campus.
Capt. Catrina Thompson said at a news conference that Jarrett Jerome Moore was charged with murder in the death of 19-year-old Anthony White Jr. of Charlotte, who was killed early Sunday.
Police didn't release the name of the wounded student, who was treated at a hospital and released Sunday.
The shooting was reported about 1:20 a.m. Sunday at a parking lot near two dormitories. The campus was locked down for more than three hours before the warnings against venturing outdoors were lifted at 4:50 a.m.
Copyright AP - Associated Press