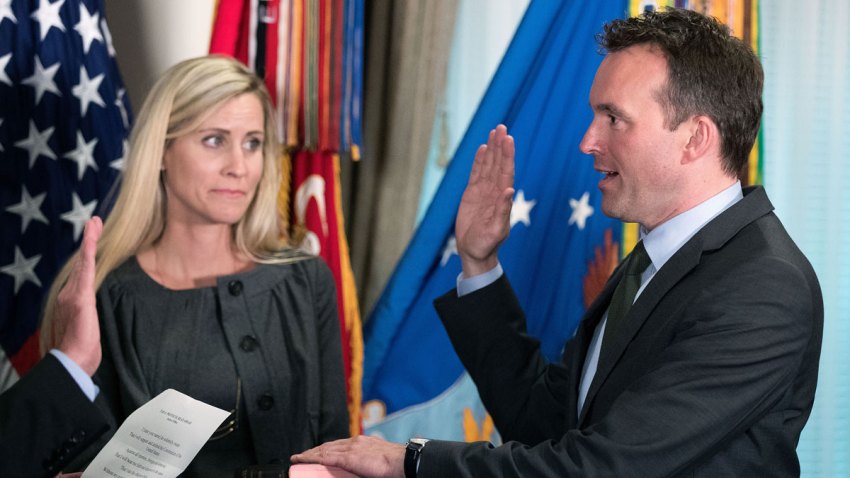 Eric Fanning was sworn in Wednesday as secretary of the Army — the first openly gay leader of any U.S. military service, NBC News reports.
The ceremony is another historic moment for the Obama administration and for groups who have pushed for gay and lesbian rights.
"It has been a long process to get here, one that I don't think even the writers from 'House of Cards' could have scripted if they tried," Fanning said after the swearing in, calling his appointment "a tremendous honor."
Fanning was confirmed Tuesday by the Senate after holdout Sen. Pat Roberts, R-Kansas, opposed efforts to close the prison at Guantanamo Bay. Fanning waited for eight months until Roberts lifted his hold.
The move comes five years after the repeal of "Don't Ask, Don't Tell," which prohibited gay and lesbian service members from being open about their sexuality.