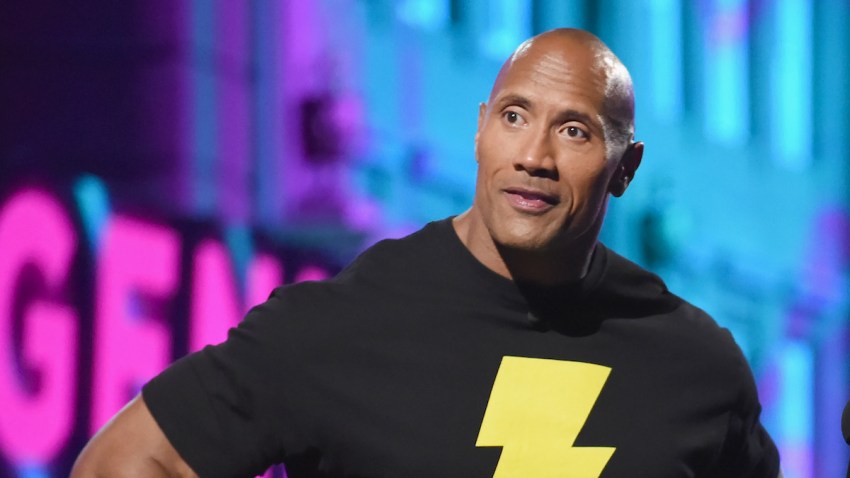 Dwayne "The Rock" Johnson is ready to let the "Jumanji" magic begin.
The actor took to Instagram Monday afternoon to update fans on the reboot. After meeting with director Jake Kasdan, producer Matt Tolmach and other co-workers, it appears everyone is ready to share an amazing story while honoring one of the movie's original stars.
"An important thing that I want to be honest and bring up is Robin Williams. The love and respect I have for this man is boundless," Johnson wrote in his post. "You have my word, we will honor his name and the character of 'Alan Parrish' will stand alone and be forever immortalized in the world of JUMANJI in an earnest and cool way."
He continued, "I have an idea of what to do and I think his family will be proud. I also think Robin is somewhere lookin' down and laughing, remembering the first time we met backstage and I (for the first time ever) was a star struck bumbling idiot that couldn't even get my words out. Idiot. He literally calmed me down w/ that smile and laugh. But that's for another fun story down the road."
Williams appeared in the original, family-friendly flick, based on Chris Van Allsburg's book of the same name, in 1995. He co-starred with Hollywood favorites like Kirsten Dunst, Bonnie Hunt and Patricia Clarkson.
The film featured some serious computer-animated animal stampedes, which will likely receive a nice upgrade in the version being developed.
Ultimately, The Rock made it clear he wants to share the unforgettable story with a new generation of fans. And yes, there will be some exciting changes moviegoers of all ages can look forward to.
"Here's another fun part... in the original movie there were three big roles. In our new story there's now FIVE," he teased. "Been so damn cool to see all my actor buddies push their projects aside so hopefully they can come play in our world. Should have cool casting announcements this week. Will keep you posted."
"Jumanji" is tentatively scheduled for a July 2017 release.
Celebs Remember Robin Williams
Copyright E! Online