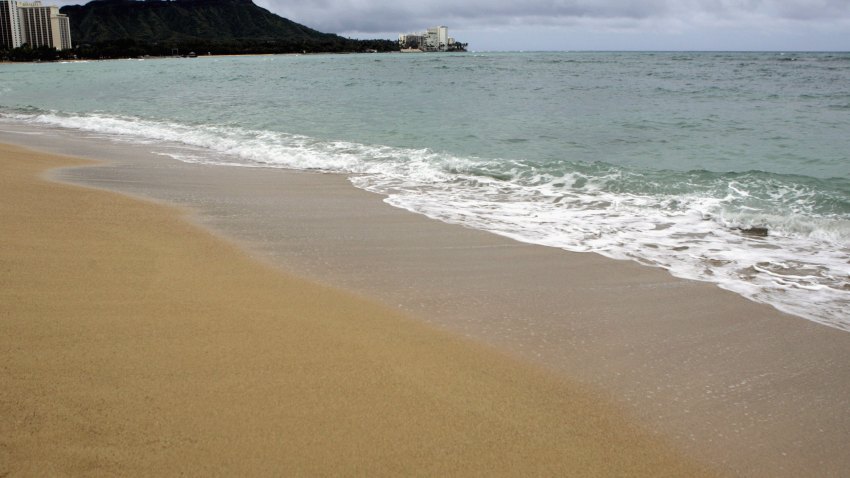 Donald Trump lashed out on Monday at Republicans who have tried to tone down his rhetoric about election fraud, calling his party's leaders "so naive" and claiming without evidence that large-scale voter fraud is real.
Trump's claims were part of a Monday morning blast of tweets that took on his party, the women who've accused him of sexual misconduct, the media and Vice President Joe Biden.
The defensive barrage came while Republicans are under pressure to rebuke Trump's claims that the presidential election is "rigged" in Hillary Clinton's favor. The push reflects growing worries that their nominee's unsubstantiated rhetoric could erode public trust in elections and lead to damaging disputes if he loses.
Trump's running mate, Mike Pence, declared Sunday the ticket will "absolutely accept the results of the election." But Trump seemed to brush back against his vice presidential pick.
"Of course there is large scale voter fraud happening on and before election day. Why do Republican leaders deny what is going on? So naive!" he tweeted Monday.
There is no evidence to back up Trump's claim of widespread voter fraud. A study by a Loyola Law School professor found that out of 1 billion votes cast in all American elections between 2000 and 2014, there were only 31 known cases of impersonation fraud.
Later on Monday, Trump laid out an ethics reform plan for a crowd of his supporters at a Green Bay, Wisconsin rally. Three of the state's most prominent Republicans — House Speaker Paul Ryan, Sen. Ron Johnson and Wisconsin Gov. Scott Walker — avoided the event, as they've been trying to distance themselves from their party's nominee without retracting their official endorsements.
The GOP candidate reiterated his doubt about the legitimacy of the American electoral system and hit Hillary Clinton for allegations of "quid pro quo" negotiations between the FBI and the State Department before getting to the heart of his ethics reform package. One piece of the plan, Trump said, would be to ban all executive branch officials from lobbying the government for five years after leaving their posts. He said he'd also extend that ban to members of Congress.
He said he would "close all loopholes that former government officials use by labeling themselves consultants and advisors, when we all know they're lobbyists." In addition to his five-year ban, he said he would prevent senior executive branch officials for life from lobbying on behalf of foreign governments.
By focusing on closing loopholes for political insiders, Trump tried to highlight his potential to act as a reformer. He called Clinton's scandals "worse than Watergate."
The nominee also reasserted his stance that the women who've accused him of sexually inappropriate behavior are all lying.
Pence and other Republicans have tried to argue that Trump's claims of election-rigging refer to media bias in favor of Democrats. He points particularly to the reports on the allegations by several women, some of whom allege Trump's misconduct went as far as assault.
Trump pushed back against those women earlier Monday, tweeting: "Can't believe these totally phoney stories, 100% made up by women (many already proven false) and pushed big time by press, have impact!"
In another tweet, Trump linked to a video montage of Biden greeting and hugging women at various events. The Democrat has not been accused of sexual improprieties, but has raised eyebrows for his lingering or awkward embraces of women.
For Clinton, it was a quiet day of debate preparation with advisers near her home in New York. The final presidential debate is Wednesday night.
As the candidate prepares, Clinton's campaign continues to have to answer for the contents of hacked emails being released by the thousands by WikiLeaks. The most recent batch showed Clinton generally avoided direct criticism of Wall Street as she examined the causes and responses to the financial meltdown during a series of paid speeches to Goldman Sachs.
WikiLeaks said Monday that founder Julian Assange's internet access has been cut by an unidentified state actor. Few other details were immediately available.
The fraud concerns raised by Trump aren't new to Republicans. They often cite the risk of fraud as they make a case for tightening access to the polls through voter identification laws and other restrictions. But Trump's often repeated claim that the election is "rigged" as put the party in the unusual position of expressing faith in the legitimacy of the election system.
Leaders in both parties fear Trump's claims will encourage his most ardent supporters not to accept the results, leading to prolonged litigation, possible violence or hardened divisions — or some combination of the three. That could make it even difficult to govern and take a long-term toll on the democracy.
Even staunch conservatives have found themselves in the position of trying to gently walk back the nominee's remarks.
"I just don't think it's that constructive to make this a campaign issue," Rep. Steve King said Monday on CNN. The staunch conservative from Iowa said he shares Trump's worries about election fraud, but acknowledged Trump's claims are "partially unsubstantiated."
"I don't want to say anything on this program that delegitimizes our election," King said.
Copyright AP - Associated Press