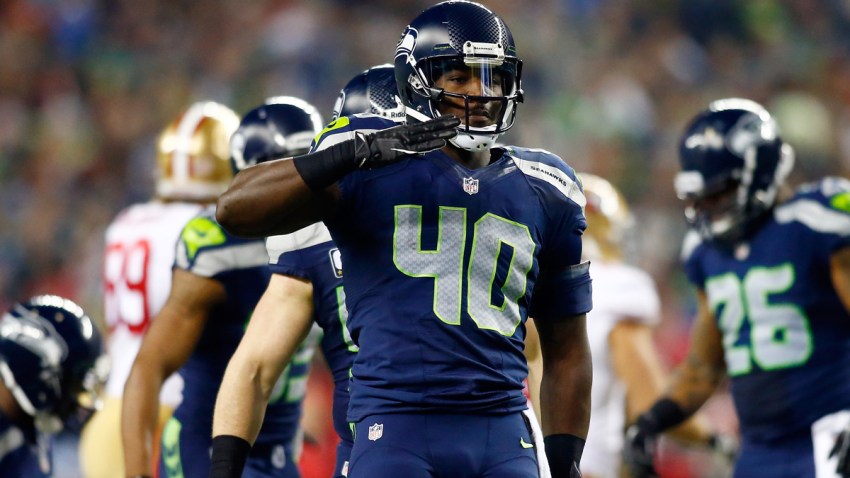 A New Jersey girl's touching letter to a deaf Super Bowl-bound NFL player is going viral.
Nine-year-old Riley Kovalcik of Roxbury, N.J. wrote a letter to Seattle Seahawks fullback Derrick Coleman, who's gained attention for a Duracell commercial showing how he persevered to break into pro football, despite being deaf since he was a child.
The letter, posted on Twitter by her father, read: "Dear, my insperation Derrick Coleman, I know how you feel. I also have hearing aids. Just try your best. I have faif in you Derrick good job on January 20th game. Go seattle seahawks! Here are things we have in comen. I where two hearing aids. I love sports."
@Seahawks @DC2forlife you've inspired my little girls in a way I never could. THANK YOU! #Seahawks #SuperBowlXLVIII pic.twitter.com/lhpJfCPOSD — jake kovalcik (@JakeIsMobile) January 21, 2014
Riley added that she has an identical twin sister who also wears a hearing aid.
Coleman responded with his own handwritten letter and posted it on Twitter: "I want you to know that I always try my best in everything I do and have faith in you and your twin sister too.
"Even though we wear hearing aids, we can still accomplish our goals & dreams! If you or your family ever in Seattle, I hope we can all get together and play some sports or games!"
Riley's father Jake Kovalcik told The Daily News that he's tried to teach his twin daughters they were "unique," not disabled, for losing their hearing early in life.
He said of Riley, "She's a really a confident little kid -- this is a peek into what she's thinking on a daily basis. It kind of broke my heart, really."
Coleman and the Seahawks are headed to Riley's home state for the Super Bowl on Feb. 2: they play the Broncos at MetLife Stadium in East Rutherford, about 40 miles from Roxbury.