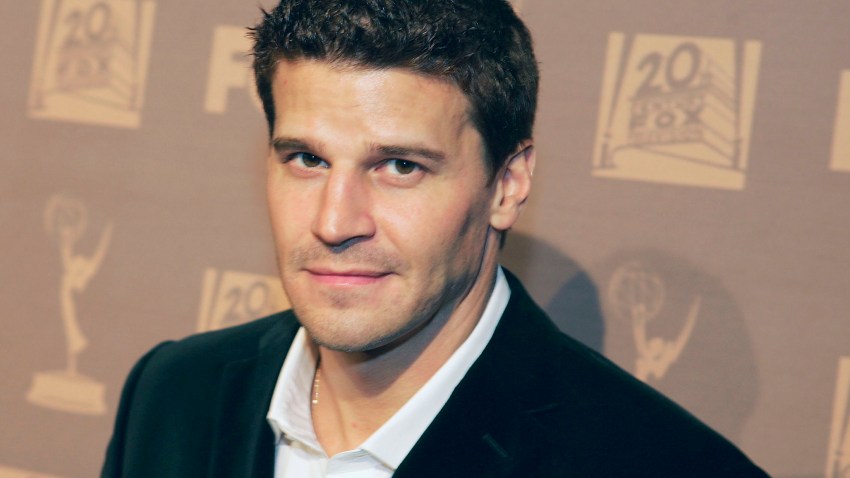 "Bones" star David Boreanaz was sued Thursday by an aspiring actress who alleges he harassed her with text messages and tried to fondle her.
Kristina Hagan, who was an extra on "Bones" in August 2009, alleges that the 41-year-old actor sent her "sexually inappropriate text messages" and tried to grope her.
A spokeswoman for Boreanaz did not immediately answer an e-mail requesting comment on Hagan's Los Angeles Superior Court complaint, which alleges sexual harassment and intentional infliction of emotional distress.
"Ms. Hagan was offended by the text messages, but nevertheless wanted to maintain a relationship with him because it was very important to her to secure employment as she was a struggling actress," her suit states. Hagan also alleges that after she agreed to have coffee with Boreanaz last Sept. 9 after an audition, he parked his car and attempted to kiss and grope her.
Boreanaz received a text message from his wife, actress Jaime Bergman, during the encounter, after which he called her to say he was at work, according to the lawsuit filed on Hagan's behalf by high-profile attorney Gloria Allred.
In early May, the father of two publicly admitted his nine-year marriage to his wife "has been tainted by my infidelities," but said the couple was working to stay together.
He told People magazine then that he was coming forward because a former mistress, whom he refused to name, had contacted an attorney and threatened to go to the media.
"She asked for money. I felt as though I was being blackmailed or there was some sort of extortion," he told the magazine.
Copyright CNS - City News Service