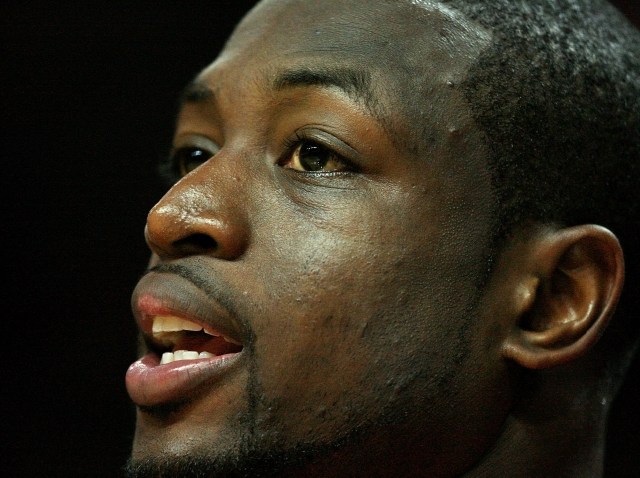 Dwyane Wade pleaded for years to join the Jordan Brand family, wanting to wear the shoe his idol made famous.

His persistence is being rewarded.

When Jordan Brand makes its long-awaited release of the Air Jordan 2010 in February to commemorate the popular line's 25th anniversary, Wade will debut the shoe. Hand-picked for the role by Michael Jordan himself, the Miami Heat guard called it "a huge honor."

"I was in awe, because I know what it means to not only be a part of Jordan Brand but really represent Michael on the court in the shoe he would wear," Wade told The Associated Press. "Very excited, to say the least."

Jordan Brand spokeswoman Terri Hines said Wade is the first pitchman for the Air Jordan other than Jordan himself.

"One thing I understood coming over to the brand, it's a team," Wade said. "I'm fortunate enough to be able to be in a spot with guys like Chris Paul, Carmelo Anthony, Derek Jeter, all those guys. We all have a role to play. And I'm going to play the role that they signed me up for and hopefully I do the best I can."

Aligning himself even closer to Jordan is as big a perk as being able to wear the Air Jordans, Wade said.

"Before this, our relationship was kind of on the basis of seeing him and still being in awe of the person I grew up watching," Wade said. "Now I can e-mail, call him, all these lines of communication. So I think it's kind of cool. He responds back to me a lot quicker now than he used to."

The shoe will be launched nationwide Feb. 13 and will carry a retail price of $170.
Copyright AP - Associated Press