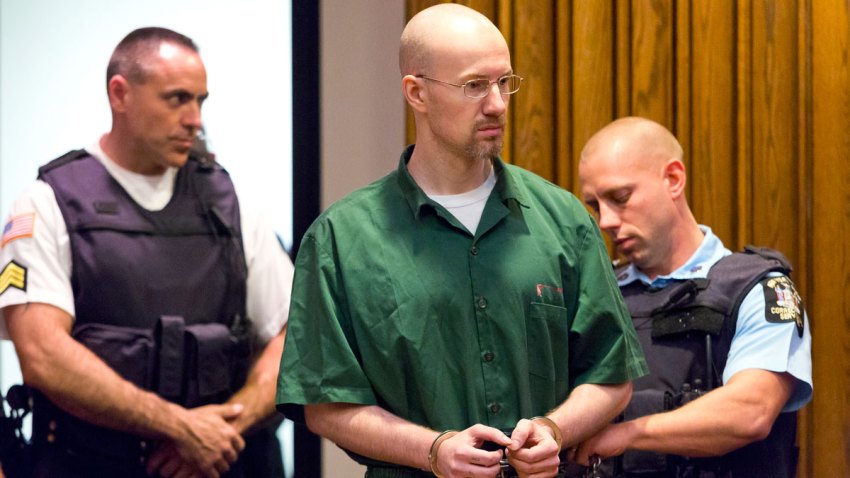 Convicted killer David Sweat was sentenced to more prison time and $80,000 restitution for the prison escape last summer where he and partner Richard Matt eluded an army of searchers for three weeks in the woodlands of northern New York.
Already serving a life sentence without the possibility of parole, Sweat was sentenced to of 3 1/2 to 7 years behind bars. He pleaded guilty to the charges, including escape, in November.
At the hearing, the judge who handed down the sentence called the proceedings "anticlimactic" because Sweat would spend the rest of his life in prison already and is serving an internal sentence of six years in solitary confinement.
Fellow escapee Richard Matt was fatally shot June 26 by officers hunting the pair in woods 30 miles west of the prison. Sweat was shot and captured two days later in the same area while heading toward the nearby Canadian border.
Sweat was serving a life term after he was convicted with an accomplice in the 2002 murder of a Broome County sheriff's deputy.
Copyright AP - Associated Press