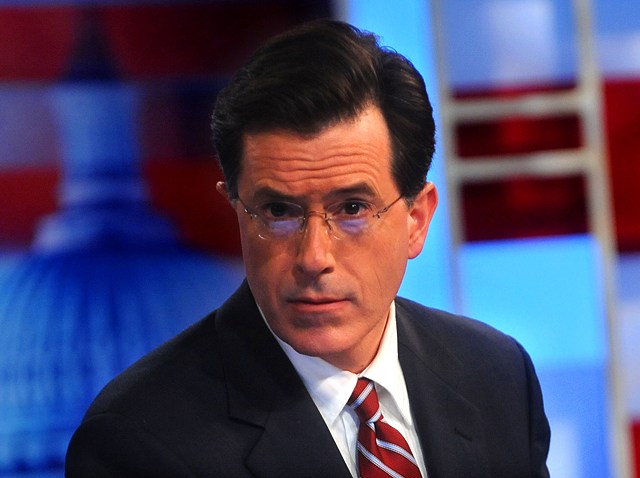 U-S-A! And that's the word.
Comic Stephen Colbert will promote his Olympic-sized ego on the "billboard thighs" of the U.S. Speedskating team at the Vancouver Games, The Associated Press reported.
The faux-republican host of Comedy Central's "The Colbert Report" said he would unleash his legions of devoted fans to rescue the financially ailing team, which lost its primary sponsor, DSB Bank NV, to a bankruptcy in October.
In return for soliciting donations on colbertnation.com and usspeedskating.org – the team needs to make up $300,000 -- Colbert said he has secured prime speedskating real estate for the 2010 Winter Olympics.
"On their enormous, billboard thighs, it will say, 'Colbert Nation,'" the late night satirist told the AP ahead of taping for his Monday show. "Be looking for that logo as it comes around the final turn. It will be easy to see because it will be in first place."
Short track star Apolo Anton Ohno said applauded Colbert's move.
"Any attention the sport can get is going to be beneficial. I'd like to see how creative they can get! I'm game to do a skit about it :-)" he wrote the AP in an e-mail.
This isn't the first time Colbert has pushed to attach his name to a cause. After campaigning to get NASA to name a node on the international space station after him, Colbert settled for a treadmill in his honor. He also has a bald eagle, Ben & Jerry's ice cream flavor, and junior hockey team's mascot all named after him, according to the AP.