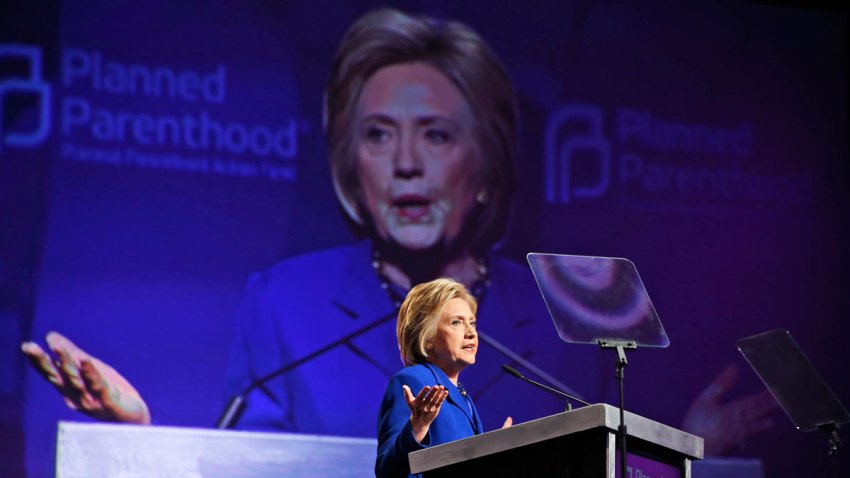 Speaking to the Planned Parenthood Action Fund on Friday, Hillary Clinton laid out a forceful case why Donald Trump would set progress back for women, NBC News reports.
Clinton said Trump wants to take the country "back to the days when abortion was illegal," is opposed paid family leave and wants to defund Planned Parenthood.
"Instead of working to continue the progress we've made, Republicans, led by Donald Trump, are working to reverse it," Clinton said. "When Donald Trump says, 'Let's make America great again,' that is code for 'Let's take America backwards.'"
Clinton also pointed to Trump's controversial comments about Judge Gonzalo Curiel and said he "mocked" a disabled reporter.
This was her first policy speech since becoming the presumptive Democratic nominee. She indicated she would continue pressing forward on the women's rights issues she championed in the primary.