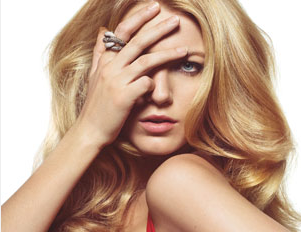 The Miss USA and Miss Universe Pageants are seeing even more fallout since Donald Trump made controversial statements about Mexico.
NBCUniversal has already cut ties with Trump and the pageant organization since it was a joint effort, and now one of the co-hosts has stepped down. In a statement to E! News, Cheryl Burke says she will no longer participate in the competition.
"In light of the recent statements made by Donald Trump and the subsequent decision by NBC to cut ties with Mr. Trump, I cannot in good conscience move forward with participating in this year's Miss USA Pageant as its co-host," her statement reads.
"Effective today I have withdrawn from my duties with Miss USA. Although I will not be there in person, I wish all of the contestants much luck as I know how hard they've all been working over the last year to try and realize their dreams."
Burke's decision to drop out of her appearance isn't the first–or the last–bit of drama since the real estate mogul said, "When Mexico sends its people, they're not sending their best. They're sending people that have lots of problems. They're bringing drugs. They're bringing crime. They're rapists, and some, I assume, are good people."
The Mexican media company Televisa revealed that it would not send a contestant, making it the first country to pull out of Trump's contest. Lupita Jones, a former Miss Universe winner who helps run Mexico's national pageant, said in a statement that Trump "has not shown understanding or respect toward Mexican migrants and has offended the entire Mexican population."
"It is unacceptable for Grupo Televisa to have any kind of business relationship with Miss Universe and the companies that form the Trump organization," Jones said in her statement, obtained by E! News.
NEWS: Donald Trump slams NBC for its decision
Sponsors have also begun to drop out of the Miss USA Pageant. E! News confirmed that Farouk Systems, a hair care sponsor of the pageants, would no longer be lending its support due to Trump's comments.
The Miss Universe Organization also released a statement, saying it was "disheartened" by NBC's decision not to air the pageants on its network.
(E! and NBC are both part of the NBCUniversal family.)
Copyright E! Online