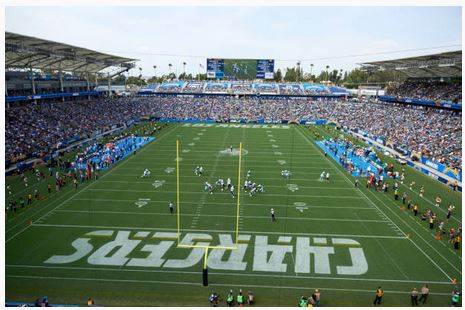 The Los Angeles Chargers Tuesday announced the hiring of La'Roi Glover as assistant defensive line coach and Chris Caminiti as senior coaching assistant.
Glover spent the past two seasons as the New York Jets assistant defensive line coach. He was the director of player programs for the St. Louis and Los Angeles Rams from 2010-16. Glover was a defensive tackle with four NFL teams from 1996-2008.
Caminiti had been an associate athletic director, sports and administration at UCLA since April 2016 after served in such roles as special teams analyst and director of advanced scouting at UCLA since 2013.
Caminiti was director of football operations for the Kansas City Chiefs from 2009-2010, assistant special teams coach/head coach liaison for the Cleveland Browns from 2007-08, athletic director at West Los Angeles College from 2005-2006 and director of operations for the New England Patriots from 2002-2004.
Glover replaces Eric Henderson, who became the Los Angeles Rams defensive line coach. Caminiti replaces Marquice Williams who was hired as the Detroit Lions assistant special teams coach.
Copyright CNS - City News Service