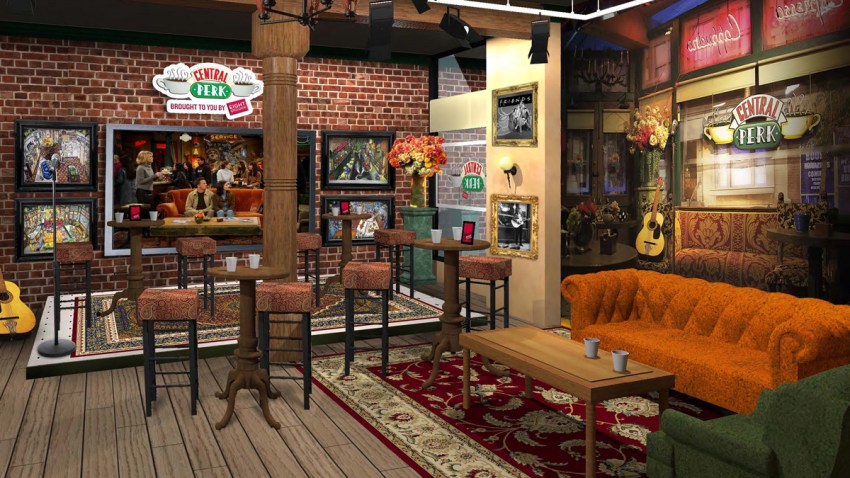 If you were hunting for a Manhattan coffee shop to celebrate the 20th anniversary of the premiere of "Friends," you needn't search any longer.
That's because Warner Bros. announced that it and Eight O'Clock Coffee are recreating Central Perk in a popup location in Soho next month in honor of Rachel, Ross, Monica, Chandler, Joey and Phoebe's first TV appearances in 1994.
The studio said that fans of the show will be able to visit for free cups of coffee and will be able to see props from the show in the coffee shop's front windows.
Inside, fans can plop on the actual orange couch that was featured so prominently in the show. The actor who portrayed Gunther, the shop's bright-haired barista, will also make several scheduled appearances throughout the month, and there will be weekly musical performances of Phoebe's improvised songs, including "Smelly Cat."
There will also be several giveaways over the course of the month, the studio said, and an area will be set up so fans can buy "Friends"-themed merchandise.
The coffee shop will open at the corner of Lafayette and Broome streets on Sept. 17 and will be open daily until Oct. 18.