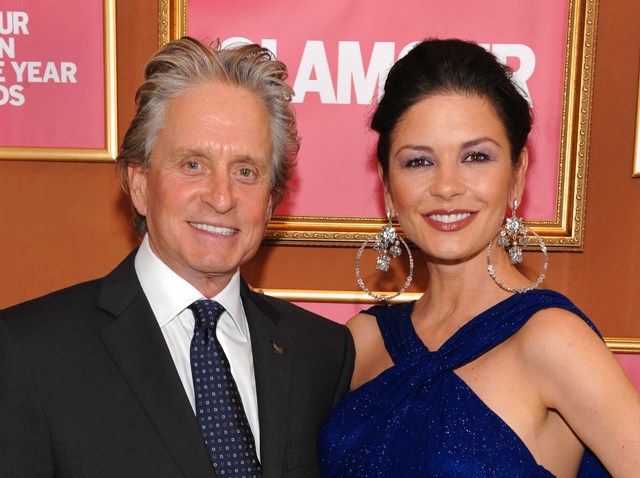 Catherine Zeta-Jones and her husband Michael Douglas have visited a children's hospital in Wales which the actress has supported for a decade.
Zeta-Jones, Douglas and her parents, Patricia and David Jones, spent 90 minutes Friday touring facilities at the Children's Hospital for Wales in Cardiff.
VIEW THE PHOTOS: Catherine Zeta-Jones: From 'Zorro' To Oscar!
Four years ago, the Hollywood couple officially opened the hospital which included both treatment and play wards.
On Friday, she told reporters: "It really is an honor for me to come back when it's running."
VIEW THE PHOTOS: Celebs Who Give Back
Zeta-Jones, who was born in the Welsh city of Swansea, became a patron of the Noah's Ark Appeal for a Welsh children's hospital in 2000. The appeal is now working to raise 7 million pounds (.8 million) to complete the second phase of the project.
Copyright 2010 by Associated Press. All rights reserved.This material may not be published, broadcast, rewritten or redistributed.
Related Content from AccessHollywood.com:
VIEW THE PHOTOS: Hollywood's Hottest Moms & Their Loveable Little Ones
VIEW THE PHOTOS: Broadway's Biggest Night! The 2010 Tony Awards
PLAY IT NOW: Catherine Zeta-Jones On Her Tony Nomination: 'I Was Really Thrilled'
PLAY IT NOW: Michael Douglas At 'Solitary Man' Premiere, New York
More from Access: [ Catherine Zeta-Jones Charities Michael Douglas ]
Copyright NBCAH - Access Hollywood