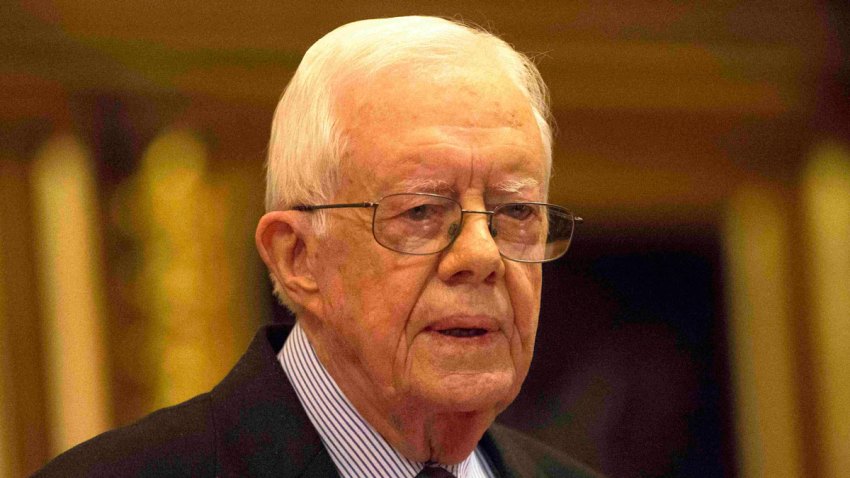 A drug that helped former President Jimmy Carter's cancer disappear is helping many other patients with similar conditions, NBC News reports.
The drug, Keytruda, stops tumor cells from cloaking themselves against the immune system's response.
French researchers tested 655 patients with advanced melanoma for the trial. The patients were already given other cancer treatments.
On average, the patients lived two years, and 40 percent of them are alive three years later. Sixty-one patients stopped taking the drug after their tumors went away — virtually all them are still in remission.
Melanoma, the deadliest form of skin cancer, is easy to treat if caught early. More than 76,000 Americans will be diagnosed with it this year, and it will kill 10,000, according to the American Cancer Society.