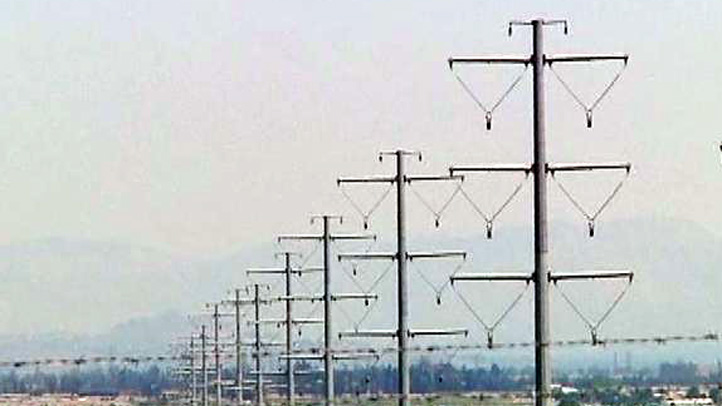 California is close to passing a sweeping overhaul of its energy regulations that could affect electrical rates for millions of customers and rewrite rules on solar power usage.
AB327 was approved by the state Senate on Monday with a 33-5 vote after clearing the Assembly by a vote of 66-4 in May. The measure faces one largely procedural vote in the Assembly before it is sent to Gov. Jerry Brown, who is expected to sign it, the Los Angeles Times reported.
The proposal would replace "outdated, electric-rate restrictions adopted during the state's energy regulation crisis over a decade ago,'' said its author, Assemblyman Henry T. Perea, D-Fresno. The bill would allow the state's Public Utilities Commission to change the rate structure for many utility customers after conducting a detailed investigation.
Coastal residents might see higher bills while people in hotter climates such as San Bernardino and Riverside counties, the San Joaquin Valley and the Mojave Desert might see rate relief, the Times said.
The PUC also would be permitted to:
Charge all ratepayers a fee of up to $10 a month
Rewrite rules for solar power users, who currently can sell their excess power back to the state's electrical grid
Require utilities to generate more power from renewable resources such as solar and wind power.
Currently, they must obtain a third of their electricity from such sources by 2020. ``The bill is a good package that allows the commission flexibility it needs to set rates going forward. It also includes significant ratepayer protections,'' said Mike Campbell, a program manager with the Division of Ratepayer Advocates, the commission's independent watchdog arm.
The cost of electricity per kilowatt-hour is regulated by a tiered pricing system. During California's 2000-2001 energy crisis, the state froze the two lowest tiers. At the time, prices were soaring and the state faced energy shortages and rolling brownouts.
With some rates frozen, utilities instead have passed on the rising costs of buying and producing power to higher-tier customers heavy users of electricity such as manufacturers and owners of big homes with swimming pools and lots of appliances.
The new bill is backed by Southern California Edison, Pacific Gas & Electric Co. and San Diego Gas & Electric Co. It also has support from consumer groups, senior citizens groups, and trade groups for retailers and the solar power industry.
Opponents include the Sierra Club and trade groups for large-scale industrial users, including the California Manufacturers & Technology Association and the California League of Food Processors.
Copyright AP - Associated Press