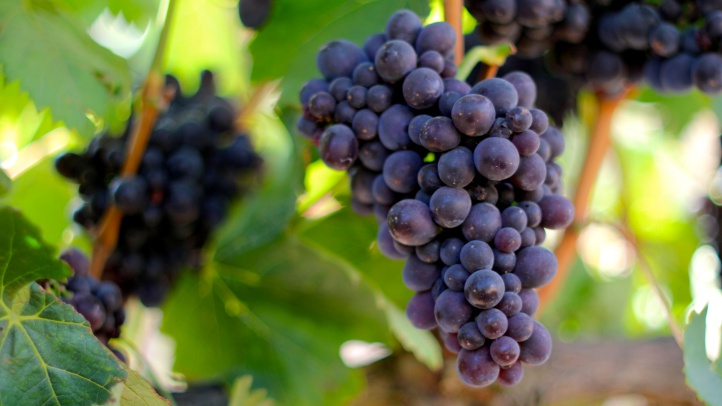 TO SAY YOU HAVE A "BUNCH"... of something often suggests that the grouping is on its way to ripening, if it hasn't fully ripened yet. We can look to the world o' food, particularly grape bunches, for inspiration on this word-wonderful matter. And a bunch of events are ripening as September begins, events built around grape bunches and all of the beauty and flavor and history that those bunches eventually deliver each harvest season. It's California Wine Month, and a quick glance at the long list of sip-tastic happenings tells Golden State oenophiles that there is a bunch of bunchiness going on in 2018, which a great thing, indeed. Been wanting to lightly hold a stem, raise a jubilant glass, meet a vintner, and honor the coming of fall at a favorite winery?
YOU HAVE ALL SEPTEMBER... to do so, but you should see when the celebrations nearest you will flower, or, rather, sprout leaves like so many healthy vines. Winesong Weekend spotlights some of Mendocino County's best beverages, and the people who make them, a few days after Labor Day, while Santa Clara Valley is all about fall passports. Taste of the Town in Santa Barbara raises money for an excellent cause on Sept. 9, while the large-scale Lodi Grape Festival fills out the center of September with several food- and wine-oriented gatherings. Doing every last California Wine Month event? Not possible in a single year, given the huge roster, but you can bet that there are...
A "BUNCH" OF YEARS... still to come for this popular, state-big bash. Planning to hit a few of the major parties each year, for the next decade, would be a fine way to visit every vine time that's part of the oh-so-ripe California Wine Month bunch.
Copyright FREEL - NBC Local Media