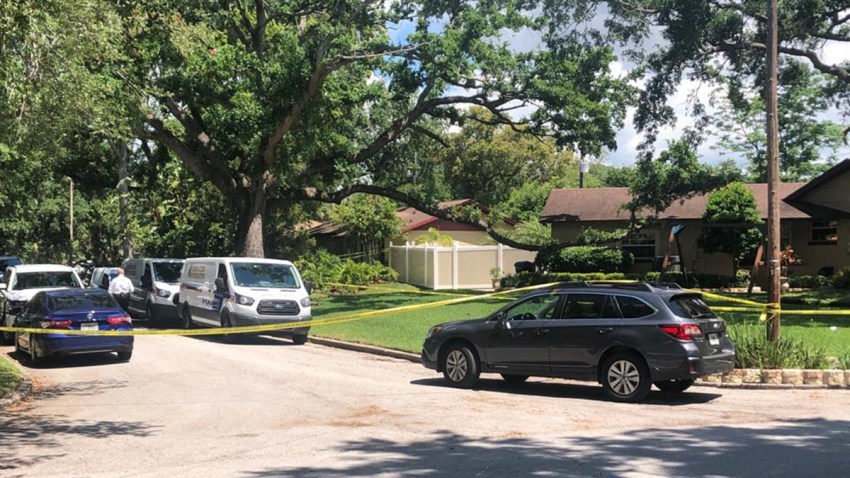 Walter White at an electronic dance music festival? Now that's not something you see every day.
But that is exactly what happened on Saturday night during Above & Beyond's performance at Electric Daisy Carnival in Las Vegas. Bryan Cranston channeled his iconic character when he joined the British trance music trio onstage to kick off the group's 2013 hit "Walter White," and it was nothing short of epic.
"Say my name," Cranston said into the microphone, the meth dealer's equally chilling as it is unforgettable catchphrase on "Breaking Bad."
READ: Find out why "Breaking Bad" fans are throwing pizzas
The 59-year-old actor then proceeded to rock out on-stage, dancing to the music along with the more than 100,000 festivalgoers who attended the three-day music extravaganza. Don't worry, though. Cranston refrained from throwing any of that blue rock candy Walter White was infamously known for cooking up out into the audience.
"Leaving EDC--Vegas right now. Pulled an all-nighter. Old, my ass...Old, my head. Old, my feet...Happy Father's Day!" Cranston tweeted after the surprise appearance.
Now we'll just be waiting for an actual Walter White resurrection. After all, Cranston recently hinted to Extra that a role revival could be in the works.
"Yes, it is possible," he said of a cameo appearance on the "Breaking Bad" spinoff "Better Call Saul." "I can't say any more than that, but if Vince Gilligan [the show's creator] wants me to be on 'Better Call Saul,' that's all I have to know."
Copyright E! Online