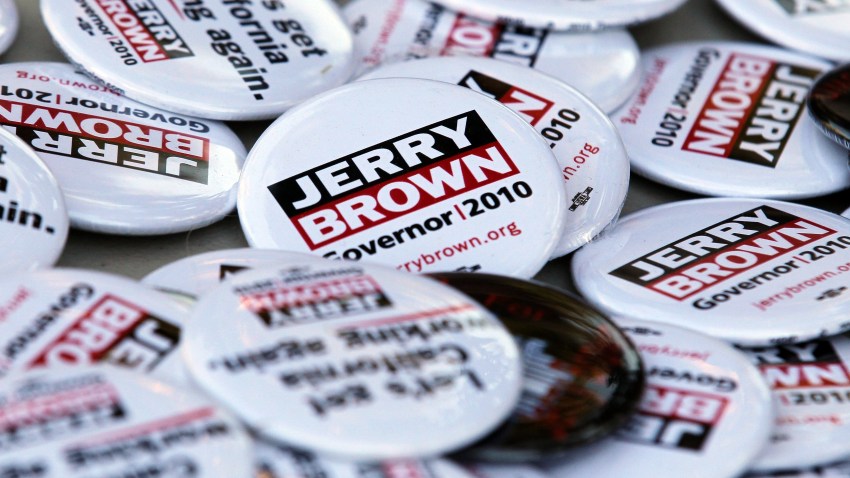 How do you know that Jerry Brown thinks he's going to win the governorship? Well, the start of his remarks during a lunchtime rally Monday in front of the library in downtown Los Angeles offered a clue.
Instead of an urgent appeal to go to the polls or a body slam of his Republican opponent Meg Whitman, Brown began by talking in soothing tones about what happens after the election. He said it was very important to reach out to the other side, and incorporate what they have to say into a plan going forward. "You also want to look to what the other side says," Brown said, in the conciliatory tone that candidates use the day after they've won an election victory, not the day before an election.
The comment didn't play well -- the crowd of about 200 Democrats and union members remained silent -- but it's another sign that Brown is thinking beyond the election. Which is good news. He and his team, which appears to include former Gov. Gray Davis, who served as Brown's chief of staff during his first governorship, are quietly reaching out to people. This isn't presumptuous. It's smart and responsible. The new governor takes office in just two months. That's not much time to plan for a transfer of government in a place the size of California. It's a safe bet that Meg Whitman has begun her own transition work as well.
The two of them, like just everyone else in California, is looking forward to this election being over.