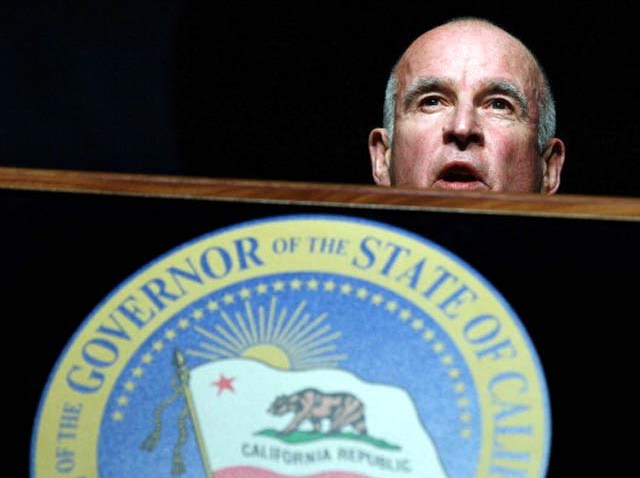 Gov. Jerry Brown announced his spending plan Monday, calling for $12.5 billion in spending reductions to address California's $28 billion deficit.
"These cuts will be painful, requiring sacrifice from every sector of the state, but we have no choice," Brown said in a statement posted on his website. "For 10 years, we've had budget gimmicks and tricks that pushed us deep into debt. We must now return California to fiscal responsibility and get our state on the road to economic recovery and job growth"
As for revenue, his proposal calls for an election in June. Voters will be asked to continue income and sales taxes, and the Vehicle License Fee rate for five years.
Money from the sales tax and vehicle license fee will be given to local governments, Brown said.
Department of Finance: Governor's Budget
K-12 will be spared from cuts, according to a statement from the governor's office.
$12.5 billion in spending reductions, including $1.7 billion to Medi-Cal, $1.5 billion to California's welfare-to-work program, $750 million to the Department of Developmental Services, $500 million to the University of California, $500 million to California State University, and $308 million for a 10 percent reduction in take-home pay for state employees not currently covered under collective bargaining
Brown has said he will seek to fundamentally restructure state government, shifting a host of responsibilities from the state to counties and cities.
He wants to cut staff in state agencies and streamline government, starting with his own office, where he said Friday he was eliminating cabinet secretaries, closing offices and cutting communications staff.
He will ask voters to extend temporary increases to income, sales and vehicle taxes to help fill the gap.
Just two years ago, voters rejected an extension of the taxes as part of a package of ballot measures promoted by Gov. Arnold Schwarzenegger and lawmakers.
"Without decisive action, the state's severe budget problems will persist, threatening economic recovery, job growth, public education and the quality of life in California," Brown said. "The adoption of this budget will position the state to lead the country as it slowly recovers from the Great Recession."
Brown said during his campaign he would not raise taxes without voter approval, which will be sought in the June election.

The plan requires support from Republicans, and it also assumes the state Legislature would pass a spending plan by March. Recent budget debates that have continued into the fall.