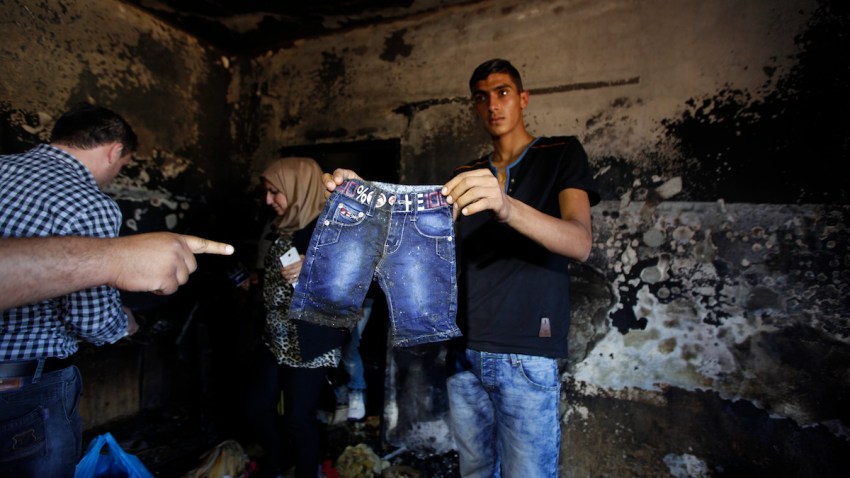 "Where are my parents? Where is my brother?" four-year-old Ahmad Dawabseh constantly asks his grandfather.
Specialists at Sheba Medical Center advise the 51-year-old not to tell Ahmad that his father, mother and 18-month-old brother were killed by alleged Jewish extremists who firebombed their home five months ago.
"Ahmad is a very smart boy and the hardest moment for me is when he asks me about his parents. How can I answer him? Where do I start?" Hussein Dawabsheh told NBC News as tears filled his eyes.