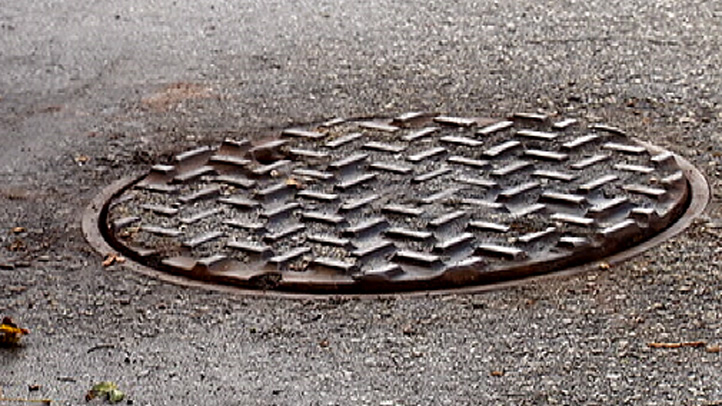 A 10-year-old Brooklyn boy was rescued by a couple of utility workers just minutes after he tumbled 20 feet down an open manhole Tuesday morning, the FDNY says.
Moshe Altman was on his way to school when he plunged through the open hole at 13th Avenue and 49th Street in Borough Park. He bruised his leg and needed stitches, according to the FDNY.
"Physically, he's OK," said Yitshak Altman, his father. "Mentally, I don't know. He's still in shock."
The manhole cover had broken apart and fell into the hole, according to the Department of Environmental Protection. It's not clear how it broke, and the agency is investigating. The cover has been replaced.
Two Verizon workers nearby discovered Moshe minutes after the fall. They lowered ladders into the hole to help get the boy out.
"When we looked down there, the boy looked a little scared," said Michael Kroski, one of the workers. "Other than that he wasn't that bad, once we put those ladders down he came right up."
He added, "you still have to think about your own children, if they were down there."
Moshe was treated at Lutheran Hospital and is back home with his parents.
"God sent the right people into the right place," his father said. "Thank God things ended like this, because otherwise I don't know what could have happened."