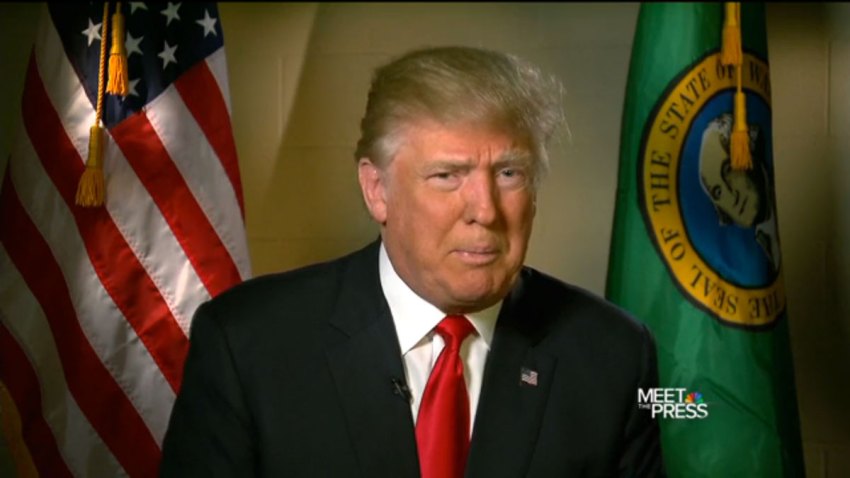 Donald Trump says he was blindsided by Paul Ryan's recent comments that he's "just not ready" to support the presumptive Republican nominee.
Trump told NBC News' Chuck Todd he doesn't know the House Speaker very well, but called Ryan a "very good guy."
"He called me three weeks ago, and he was so supportive. It was amazing. And I never thought a thing like this. I got blindsided by this," Trump said.
Ryan's office disputed Trump's claim about the timing and content of the conversation, saying the last time the two spoke was in March. Trump's campaign confirmed to NBC News the conversation Trump was referring to was that March chat.
The two are set to have a meeting on Thursday in Washington D.C.