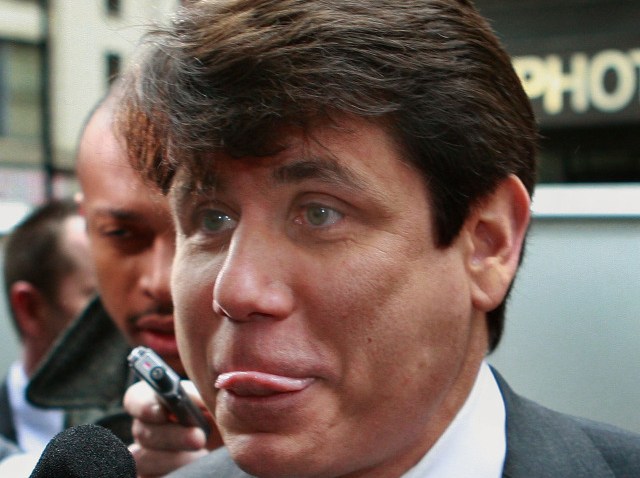 Since getting canned from his governor's job, Rod Blagojevich has been on his share of talk shows.

Now, rumor has it that he's getting one of his own, the Sun-Times' Michael Sneed reports.

Blago is set to be the first celebrity host of a soon-to-debut an online talk show called "The Late Net Show," at artoftalk.tv.

The show is said to run 40-minutes and includes a monologue, a live band and celebrity guests.

"We're in talks with Donald Trump, Alec Baldwin and Floyd Mayweather to be guests on the show," Charlie Oliver, artoftalk's founder told the Sun-Times.

Viewers will be able to vote on segment ideas for Blago's stint, including having him sing Elvis tunes, recite poetry or movie monologues or dole out advice. (Note: Don't take advice from Blagojevich.)

"The Late Net Show" is set to run once a week for a month, and if it's successful producers may expand it. And while they plan to try out different hosts each week, Blagojevich has expressed interest in returning for more shows, that is if he's available.