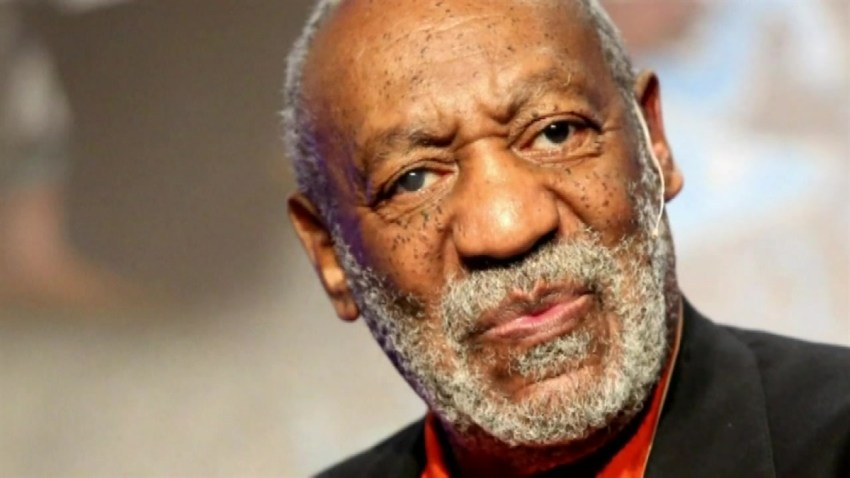 Bill Cosby has something to say.
The comedian, who has been the center of headlines in recent months after being accused of sexually assaulting numerous women throughout the years, took to Twitter to break his silence after yesterday's court proceedings. Keeping it short and to the point, Cosby wrote, "Friends and fans, Thank You."
His tweet comes a day after being arraigned in Pennsylvania's Montgomery County District Court on sexual assault charges stemming from 2004.
Judge Elizabeth McHugh read the charges against the 78-year-old and, per CNBC, and set his bail at $1 million. Per CNN, Cosby handed over his passport and did not enter a plea. He will remain free on bail pending trial. A preliminary hearing was set for Jan. 14 at 9:30 a.m. If convicted on the felony second degree charge of aggravated indecent assault, Cosby faces five to 10 years behind bars and a $25,000 fine.
NEWS: A timeline of the resurfaced claims against Bill Cosby
Attorneys for Bill Cosby issued a statement following Wednesday's arraignment. It read: "The charge by the Montgomery County District Attorney's office came as no surprise, filed 12 years after the alleged incident and coming on the heels of a hotly contested election for this county's DA during which this case was made the focal point. Make no mistake, we intend to mount a vigorous defense against this unjustified charge and we expect that Mr. Cosby will be exonerated by a court of law."
An arrest warrant for the comedian was issued over a case that found he drugged and sexually violated a former Temple University employee, Andrea Constand, at his Philadelphia home over a decade ago. Although a judge originally dismissed the case in 2005, the charges filed Wednesday were the result of new evidence that came forth in July.
Constand's attorney released a statement Wednesday morning, saying: "On behalf of our client, Andrea Constand we wish to express our appreciation to the Montgomery County District Attorney's Office, the County Detectives and the Cheltenham Police Department for the consideration and courtesy they have shown Andrea during this difficult time. We have the utmost confidence in Mr. Steele, Ms. Feden and their team, who have impressed us with their professionalism. In that this matter is now being pursued in the criminal justice system, we will not comment further."
Copyright E! Online