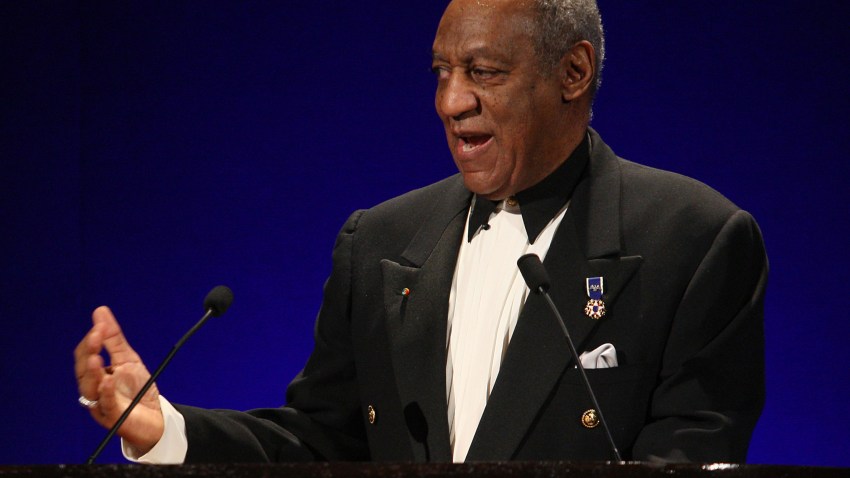 In his classic "Noah" routine, Bill Cosby imagines a conversation between the ark builder and God. "You never even looked in the bottom of the ark," an exasperated Noah tells the Almighty. "Who's gonna clean up this mess down there?"

Cosby is on a self-appointed mission to clean up everything from comedy to rap as the man once known as America's Dad transitions to America's Granddad. Yeah, he may seem a little cranky, pedantic and out of touch at times – but he's still sharp, cracking wise and might be right more often than some would like to admit.

Like many grandpas, he's always working even as he reaches milestones, picking up kudos and criticism along the way.

"The Cosby Show," credited with everything from saving NBC to helping pave the way for the Obama presidency, marked the 25th anniversary of its debut last month. Last week, Cosby unveiled a multi-artist album – "Bill Cosby Presents the Cosnarati: State of Emergency"– that's billed as socially conscious rap. The one-time king of TV debuted some of the songs during a live-streaming Web event, and even recently began Twittering (he called it "Twit and Tweetie" in a chat with Mashable). He's also been on the road with his standup act.

On Monday night, Cosby is set to be honored at the Kennedy Center with the prestigious Mark Twain Prize for American Humor. It's a tribute that's long overdue – but Cosby only has himself to blame. He turned the award down twice before, angry that the ceremony honoring the first recipient 11 years ago – the great Richard Pryor – was filled with profanity and the N-word.

"I told them flat out no because I will not be used, nor will Mark Twain be used, in that way," he told The Associated Press.

Cosby said he finally gave in after the organizers agreed to let him help put together the ceremony, which will include a stress on the value of education. But the 72-year-old comedian also likely sees the award as part of preserving – and promoting – his legacy as one of the country's great humorists.

"The Cosby Show" has been off the air since 1992. While his late 1990s follow-up "Cosby" was a moderate success, he's better know these days as a critic of hip-hop and what he sees as an entertainment world that relies too heavily on dirty words and cheap laughs. He's stirred up far more controversy by accusing poor segments of the African-American community of failing its youth – spurring a rebuttal book by Michael Eric Dyson called, "Is Bill Cosby Right? (Or Has the Black Middle Class Lost its Mind?)"

Cosby is unmistakably proud of his efforts promoting education and responsible parenting. But the man who broke barriers on "I-Spy," gave us great comedy albums, "Fat Albert" and some memorable books and TV shows also is determined to counter his portrayal as a "curmudgeon who doesn't like poor or young people."

Give him some points for at least trying to keep up with the times, putting out the album and taking to Facebook and Twitter to address a generation used to getting its rap with curses and its comedy in short, blue bursts – not in the G-rated storytelling manner that launched him to fame.

"If you took the top five of my CDs and just put 'em away and then you have children, 10 years later, you break these out and put 'em on ... you'll be laughing," he told USA Today last week. "And your kids will be laughing…. That's where I smile, big time."

Some 45 years ago, Cosby first cracked up audience with the Noah bit. Chances are a listen these days will unleash a flood of memories for the older set – and laughs for a younger crowd that only knows Cosby as the old guy telling folks to clean up their act.
Hester is founding director of the award-winning, multi-media NYCity News Service at the City University of New York Graduate School of Journalism. He is the former City Editor of the New York Daily News, where he started as a reporter in 1992. Follow him on Twitter.
Copyright FREEL - NBC Local Media