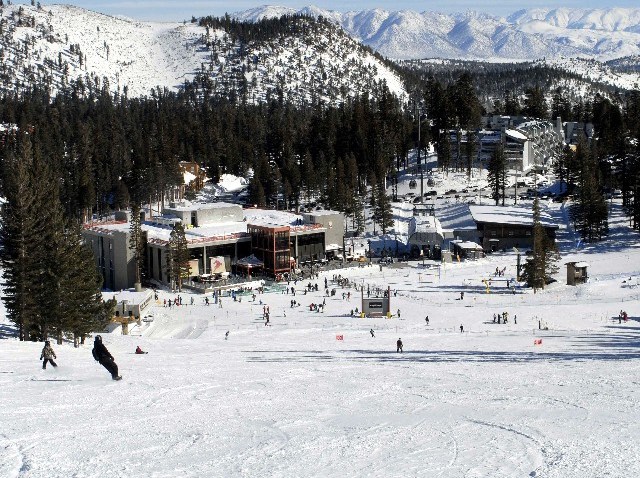 DEEP, DEEP DECEMBER: Let us think. Think back to a few weeks ago. We may be having a faux June around SoCal this mid-January, but over the holidays, we do believe it was a tad damp. Is damp the word? Soggy. Awash with rain? Yes. Meaning that places like Sierra-based Mammoth got loads of the cold, flaky, ski-able stuff. How many loads? Well, Mammoth received over 17 feet of snow just in December, an amount the resort is calling a real record.
NOW, TO PARTY: Something special has to happen when a record is broken, and that something special will be the Big Snow Bash, which is happening from Friday, Jan. 21 through Sunday, Jan. 23. Full-on snowman villages will be built outside various lodges, there will be supping/sipping specials, there will be a party at Hyde Lounge. We like this. It was almost too easy to bemoan all the rain, but sometimes precipitation can lead to snowman villages, and mountain-merry celebrations.
WAIT, SCRATCH THAT: We said "faux June," which would imply foggy mornings. We're really experiencing just a hint of July, now, is what's happening. Which would make a weekend in the snow super.
Copyright FREEL - NBC Local Media