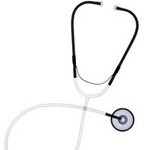 Vermont Sen. Bernie Sanders said he's relying on voter turnout for his campaign's success not just in Iowa, but in every part of the country, NBC News reported.
In an interview with NBC Nightly News' Lester Holt, Sanders said if he comes in second place in Iowa, his campaign will move full steam ahead to the next three primaries on the calendar — New Hampshire, Nevada and South Carolina.
He referred back to the central tenets of his policy platforms during the interview — universal healthcare, free tuition at public universities and reforming the country's finance system.
Sanders told Holt he can "work with Republicans," highlighting legislation for providing healthcare to veterans. He also said he hopes to bring millions of people into the political process to demand that Washington represent everyone, including the middle class.