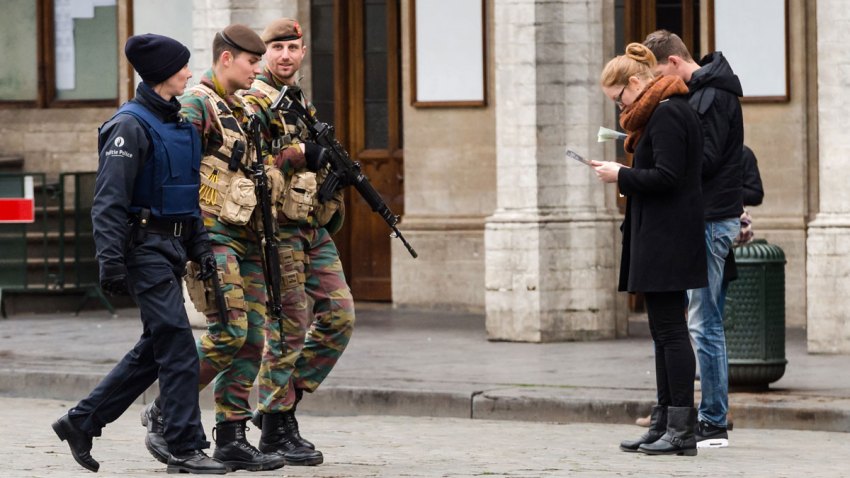 Brussels was effectively on terror lockdown Saturday after "precise" warnings of a Paris-style bomb and gun attack forced the closure of the subway system and citizens were warned to avoid public spaces, NBC News reported.
As the manhunt continued for at least one suspect from last week's massacre in France, the Belgian government raised the capital's terrorism alert level to its highest status - indicating a "serious and immediate threat."
Heavily-armed police and soldiers were deployed across the city and the country's crisis center urged people in Brussels to avoid concerts, airports, public transportation and crowded shopping centers.
U.S. & World
Belgian prime minister Charles Michel said the alert was "based on quite precise information about the risk of an attack like the one that happened in Paris," and added the threat would be reassessed on Sunday afternoon.