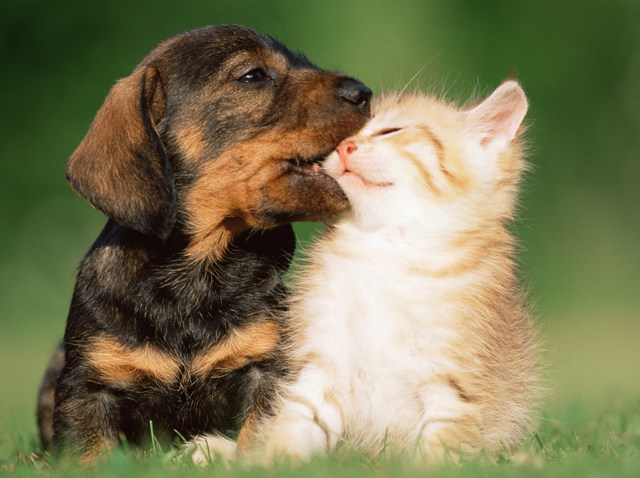 STOCKING UP (AND TAKING STOCK): Living with an animal means living with a series of questions you find yourself asking every single day. Like, "where did the chew bone go?" And "how have all the chew bones ended up wedged between the couch cushions?" And "why are the legs of my favorite chair more delightful to shred versus the scratch post which is right next to the shredded chair?" And most importantly of all: "Am I doing enough for this sweet animal in my charge?" It isn't merely buying our pets the mostest, bestest toys and treats; rather, it's being in touch with the needs of your pet and your little one's patterns, rhythms, and ultimate care.
BIG PET CONVENTION: Nope, we don't need to read too much into the chew bones hidden in the couch -- that's normal -- but if our pup is mopey, or pulling on walks, or needs some extra TLC and attention, some expertise, then insight, and inspiration may be in order. Enter America's Family Pet Expo, a pet-centered convention that's as big as a Great Dane is tall. It lands in Costa Mesa each springtime, at the OC Fair & Events Center, lands like a cat leaping from a kitchen counter (to keep the animal-sweet analogies going). As for the 2015 dates?
APRIL 10 THROUGH 12... is what you'll want to circle on your calendar -- a calendar we trust has kittens or turtles or koi on it. Billed as "The World's Largest Pet & Pet Products Expo," America's Family Pet Expo features a host of events and activities beyond the big (big BIG) booth scene. Look for K-9 Police Dog demos, a kid aquarium contest (yep, the participants put together that perfect set-up), a cat show, a bird show, Repticon, and a chance to meet pets who are ready for a permanent home. Also kind-of-heart: People are on hand to show you how to best groom your newly adopted animal. There's stuff for just about every family that lives with an animal, and by "stuff" we mean educational happenings, product buys, live shows, and sweet, coo-ready visits. It's not just about the cats and dogs, though they have a prominent presence. A good thing to know? The pets you have already should stay at home -- it's a rule. You go enjoy the expo and they can enjoy hiding yet another wet chew bone in the cushions of your couch. Everyone wins!
Copyright FREEL - NBC Local Media