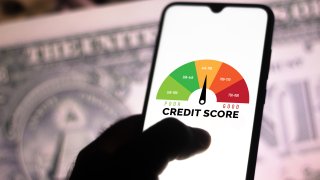 Pedro Montenegro has an immaculate record between the wheel — he's never been in a car accident, nor gotten a driving ticket. He has also never in his adult life qualified for affordable car insurance.
That's something that Montenegro, 30, who earns a "good living" as a public relations staffer in Washington, D.C., says is inextricably tied to his poor credit score, which is in the low 500s.
Montenegro, who is Guatemalan-American, faces the same struggle confronting millions of drivers across the country who have stellar driving records but pay higher premiums because they have poor credit or no credit history. Those two factors are far more prevalent among consumers of color.
Having identified this disparity, and a lack of federal action, a growing number of states are seeking to ban the reliance of auto insurance providers on credit-based pricing. A few insurance companies, in states where it's possible, have put in place measures to rely exclusively on driving behavior to determine premiums.