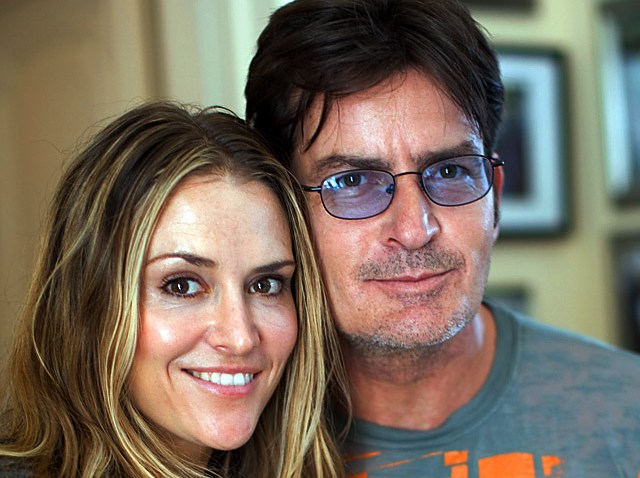 Charlie Sheen's wife, Brooke Mueller, has entered rehab in North Carolina, two sources have confirmed independently to Access Hollywood. But Brooke's lawyer says, rather, she is at, "a wellness comprehensive mind and body treatment facility."

Access has learned that the location where Brooke is, "offers a variety of opportunities for family members as well as close friends to participate in the recovery effort." The facility provides its guests with a slew of services including support groups, medical evaluations, Pharmacotherapy, stress management, recovery coaching, family therapy and substance use monitoring. The guests can also partake in yoga, Pilates, tai chi, acupuncture and massage therapy.

Details on Brooke's rehab have yet to be revealed, but when Access spoke with her attorney, Yale Galanter, he claimed that while she is physically there, she is not receiving treatment for drug use.

"Brooke is not in rehab. She is in North Carolina with her mom for some R & R pursuant to [doctor's] orders," Galanter told Access Hollywood. "She is still recovering from her recent infection and pneumonia. Report is not true."

Galanter stressed that Mueller was "definitely 100% not in rehab.

"It is a wellness comprehensive mind and body treatment facility," he continued. "They do drug rehab at this facility but that is not why she is there.

"Her Mom is there with her. Her Mom made this decision to go there late yesterday. Her Mom wanted her to get out of LA for a few days, get her away from all this stress, all the media," Galanter told Access. "So they traveled there together on a private plane. She put her in a facility that can treat everything."

Access also spoke to Brooke's step father, Jon Fiore, on Wednesday, who also confirmed she was seeking treatment in North Carolina, but reiterated that she's, "not there for drugs and alcohol. She is there so she could get rest."

Fiore told Access that she had a difficult pregnancy, claiming, "This stress started a year ago… Diabetes developed from her pregnancy with her twins. She thought she had cancer… then the attack on the Christmas day. And then an infection in the tooth… she almost died.

"It's been a tough year for Brooke," he continued. "She is getting some much-needed rest, per doctor's orders

Fiore noted that the Sheen twins are being well taken care of by the family and their nannies.

As previously reported on AccessHollywood.com, Brooke left a hospital in LA on Tuesday after a receiving treatment for a week for an infection following oral surgery.

Charlie Sheen was arrested Christmas Day on suspicion of felony menacing, second-degree assault and criminal mischief. Brooke told police her husband put a knife to her throat and threatened to kill her. Charlie Sheen denies it. Attorneys for both say they want to reconcile.


Related Content from AccessHollywood.com:
VIEW THE PHOTOS: Charlie Sheen
PLAY IT NOW: Was Charlie Sheen Ever Violent With Denise Richards?
PLAY IT NOW: Has Charlie Sheen Returned To Work After His Holiday Arrest?
MORE ACCESS ON THESE TOPICS: Charlie Sheen - Christmas - Twins - Media - Brooke Mueller
Copyright NBCAH - Access Hollywood