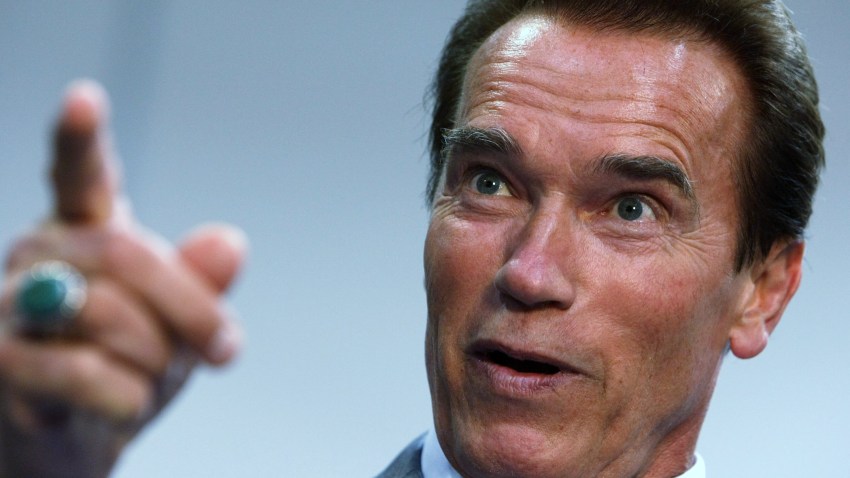 We're sure he told U.S. troop in Iraq "I'll be back" the last time he visited and he will.
Gov. Arnold Schwarzenegger announced on this Veterans Day that he will make a trip to Iraq early next week.

He made a previous visit as an actor when he traveled there on a USO tour in 2003 to promote "Terminator 3: Rise of the Machines," but this will be his first as governor.

Schwarzenegger's communications director said he couldn't give specifics on where and when the governor will go, due to security issues.

Matt David said Schwarzenegger has wanted to make the trip for a couple of years.

Schwarzenegger has a military background. He was a member of the Austrian army back in 1965. He admits to going temporarily AWOL during basic training so he could compete in a bodybuilding competition (which he won). The governor still owns an Austrian tank and last year had it shipped to California from an Ohio museum.

Usually when the governor leaves the state that means the lieutenant governor is in charge. But that seat is currently vacant, now that John Garamendi has been sworn in as a member of Congress. Not to worry, the line of succession will simply fall to Senate President Pro Tem Darrell Steinberg.
Copyright AP - Associated Press