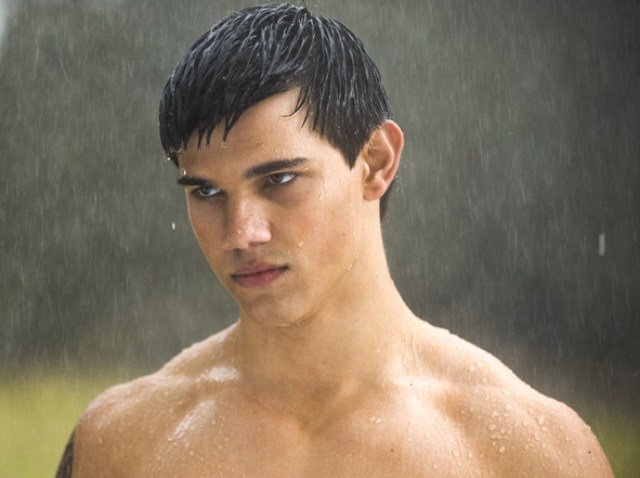 You've played with the toy. Here comes the action movie.

Taylor Lautner's decision to sign on to star in "Stretch Armstrong" is not necessarily a great move for ambitious casting or movie-making. The role of a clumsy spy who discovers a stretching formula won't require too much reach even for the young star. Clearly all he's really going to need is to stay ripped (no problem) and to show off that killer movie star smile.

But it does highlight how Lautner is showing his willingness to take on the big-budget projects away from the Twilight series that his indie-vibe co-stars are shunning. Whether it's this project, detailed in The Hollywood Reporter, or the two other projects to which he's signed on -- "Max Steel" and "Cancun," the young star is proving that he's going to be a big-name player long after he lets out his final wolf-howl in the "Twilight" series.
Through all the publicity events around "New Moon," Lautner showed a general ease and charisma in dealing with the press which his more introspective co-stars struggled with. His answers were efficient studies in movie promotion all made with a dazzling white smile. This is how the big stars promote their projects and it will serve Lautner well.
He also has shown that he can mock his own persona, taking potshots at himself on "Saturday Night Live" and even an over-the-top role in the upcoming "Valentine's Day" -- where he plays a guy too uncomfortable to take his shirt off.

We'll see plenty of those famous abs in "Stretch" which will be made in 3D, pushing the release date to some time in 2012.