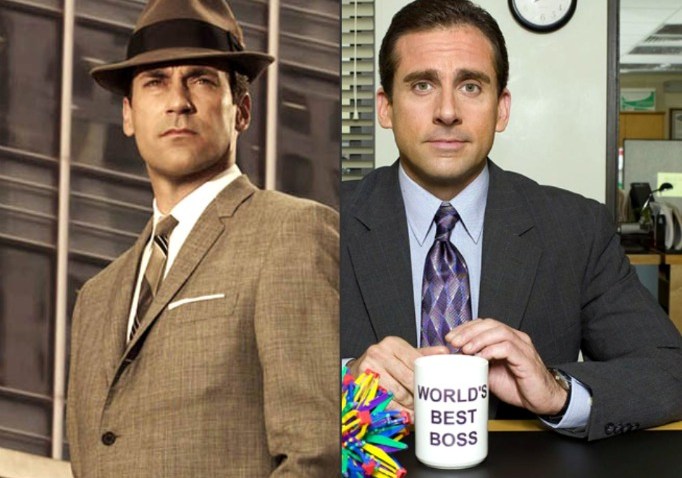 In his opening monologue on "Saturday Night Live" this past weekend, "Mad Man" actor Jon Hamm spoofed his 1960s advertising whiz character Don Draper by spouting impromptu, overblown slogans for ordinary products.

"Purses: Everyday is a secret vacation with your tiny lady suitcase!" Hamm declared.

The bit marked a fun piece of self-mockery from an actor whose already iconic character once memorably wove a description of Kodak's Carousel slide projector into a heart-tugging meditation on nostalgia and family. The gag also knocked an advertising industry that sometimes takes itself a tad too seriously.

Which is why we got another chuckle this week after stumbling onto an article in Advertising Age about a consumer study that's alternately fascinating and perhaps just a little unintentionally humorous in spots.

The bottom line of the Mindset Media study of 25,000 people is that consumerism and TV viewership are personality driven – or as Advertising Age aptly put it in the story's headline, you are what you watch.

So, according to the marketing firm's findings, fans of "The Office" (much like Michael Scott and Jim Halpert) tend to think they're superior to others and would be prime targets for BMW and Starbucks ads. "Family Guy" lovers are rebels at heart who might just be dying to mount a Harley. "Glee" fans are Evian-swilling creative types – but not as creative as "Mad Men" devotees who are liberal iPad users.

Of course, as the article acknowledges, there are folks of all personality types who watch a variety of programs. (We're fans of all the shows mentioned above, and have yet to face the dilemma of whether to ride our BMW or Harley to our fabulous job at Apple, where the Starbucks lattes flow as freely as the ideas and left-wing chatter.)

Perhaps the most interesting finding of the Mindset Media study is that researchers couldn't peg a defined personality type to fans of "House" and "Bones," which have broad viewership.

That all speaks to the crapshoot that is advertising, particularly at time when the media is in flux. It also goes to the increasing segmentation of media, not only in the broadcast world but online.

Super Bowl ads are already sold out, a sign that advertisers are eager to tap into one of the few mass viewership events left. Meanwhile, social media sites like Facebook are seen as a way to directly reach consumers with certain interests – and perhaps explains last week's revelation that app makers reportedly sold user information to a data broker.

We'll think about all that the next time we take advantage of commercial break during "Glee" to grab an Evian from the refrigerator – or, as Hamm described the appliance on "SNL," a "box of winter for your food to live in."

Hester is founding director of the award-winning, multi-media NYCity News Service at the City University of New York Graduate School of Journalism. He is the former City Editor of the New York Daily News, where he started as a reporter in 1992. Follow him on Twitter.
Copyright FREEL - NBC Local Media