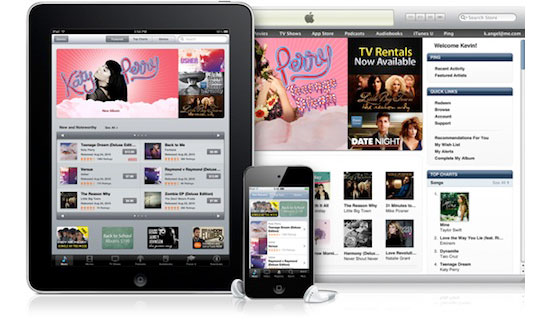 iOS 5 came out Wednesday and with it came the iCloud. Apple's iCloud streams music, photos, documents and apps to any of iOS device, but not movies. Apple is reportedly ironing out deals with Hollywood studios to make streaming movies from the iCloud happen.
The project is codenamed "Ultraviolet" — a proposal by Hollywood studios to allow DVD and Blu-ray disc buyers to also be able to watch digital copies stored up in the cloud. These digital copies can be watched on any Internet-connected device.
That's the plan, at least. And the studios want Apple and its batch of iPhones, iPod Touches and Apple TVs to get in on the fun. If there's any company that can make people buy more discs in order to get the digital streaming copy too — it's Apple, the company that made buying digital music acceptable.
The L.A. Times reports that every major movie studio is working on Ultraviolet except Disney.
Making lots of money is fun, right? If Apple and Disney do end up shaking hands on Ultraviolet, it'll be interesting to see how Apple's iCloud will handle all the movie streaming. Can iCloud handle the might of Apple's cult? Apple's servers were hammered for over six hours as people tried to download and activate iOS 5 (myself included).
Also, will streaming movies be restricted to Wi-Fi only? Unless you have an old unlimited plan or sign up for Sprint's unlimited data with the iPhone 4S, you're stuck with 2GB of data on AT&T or Verizon — which is very little if you're streaming lots of movies.
L.A. Times, via 9to5Mac
Copyright DVICE - DVICE