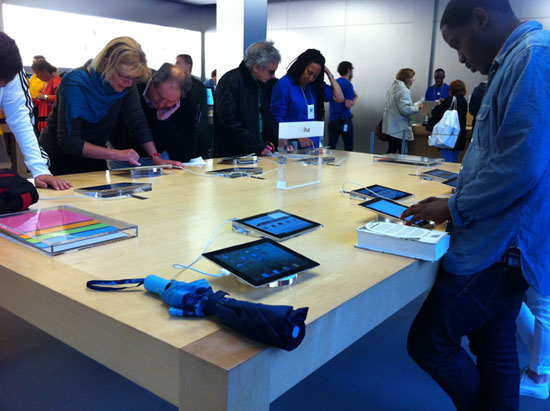 The East Bay will be getting the latest edition of Apple's popular and sleek stores.

This Saturday a new Apple Store will open along 4th Street in Berkeley. The story was first reported by Berkeleyside.com and finally confirmed by Apple.

The store will open Aug. 20 at 10 a.m. and it will give away T-shirts to the first 1,000 people who walk through the doors.

Apple's newest store will open at 1823 4th St., along a popular strip of stores that include Crate and Barrel, Z Gallerie, CB2 and more.