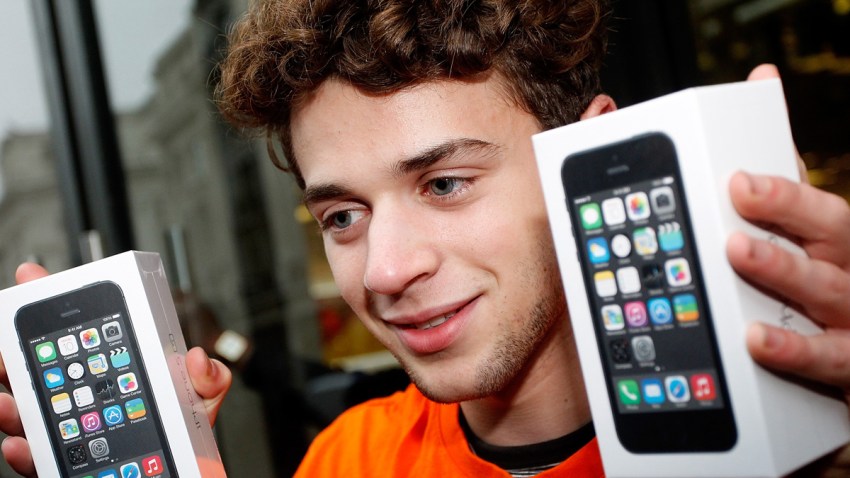 Apple stores will now fix your new iPhone and use replacement parts, and stop handing out new phones to replace damaged iPhone 5Ss and iPhone 5Cs.
The new policy sends special machinery to Apple stores to make replacement touchscreens, according to 9to5 Mac. Other replacement parts for the iPhone 5C and iPhone 5S will be on hand so that workers will no longer have to hand out costly new iPhones to fully replace damaged ones.
Screen replacements are rumored to be $149, and the stores can replace volume buttons, the vibrating motor, rear camera and speaker system for the new iPhones. It also can replace the $29 home button on the iPhone 5C, but probably won't be able to change out the iPhone 5S button. If customers buy an AppleCare warranty, part replacements (due to defects) are free. If not, expect to pay more.
The whole initiative saves Apple money, especially considering the new iPhones (especially the iPhone 5S) aren't cheap, so handing a new phone every time someone cracks the screen or drops it on the sidewalk may not have been the best business model.
Expect to see the repairs and replacement parts soon.
.