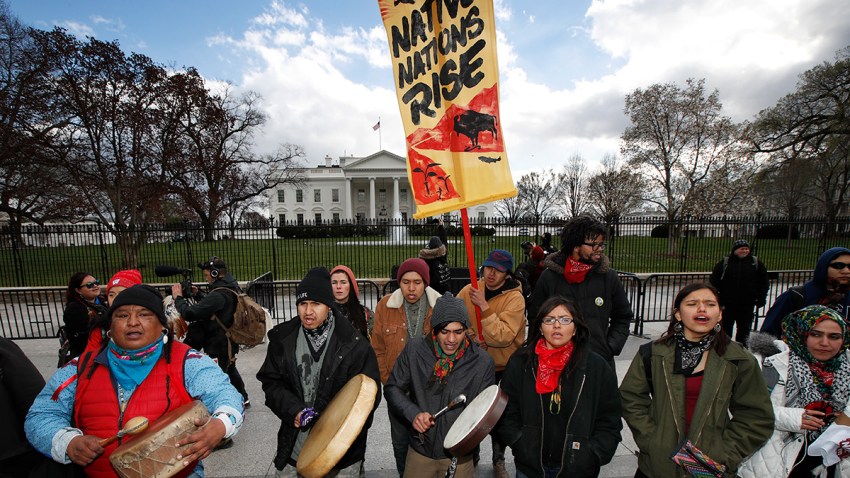 An appeals court on Saturday refused a request from Standing Rock and Cheyenne River Sioux tribes for an "emergency" order that would prevent oil from flowing through Dakota Access pipeline.
The decision by the U.S. Court of Appeals for the District of Columbia Circuit means the $3.8 billion pipeline to move North Dakota oil to a distribution point in Illinois could be operating as early as Monday, even as the tribes' lawsuit challenging the project moves forward.
The tribes challenged an earlier ruling by U.S. District Judge James Boasberg not to stop final construction of the pipeline, and they wanted the appeals court to halt any oil flow until that's resolved.
The company is wrapping up pipe work under the lake and has said oil could start flowing between Monday and Wednesday.