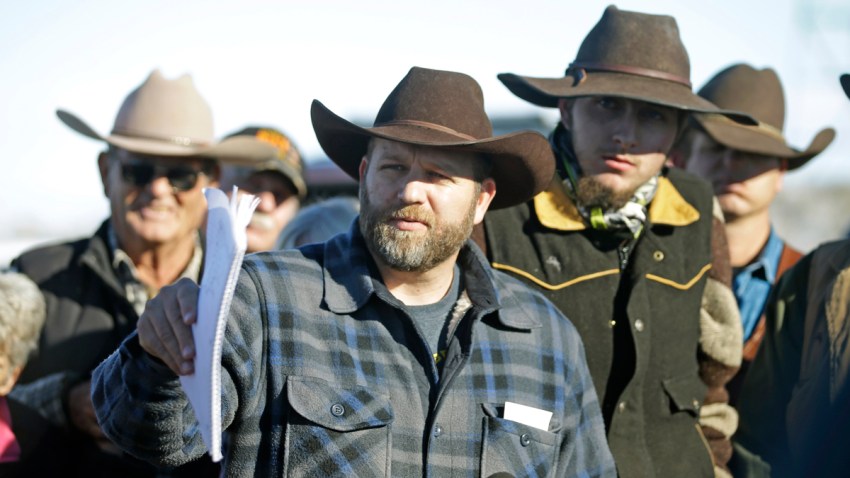 Lawyers for Ammon Bundy, the leader of the armed occupation at an Oregon wildlife refuge, say they have recored his voice urging supporters to disband and leave, NBC News reported.
Since his arrest on Tuesday, Bundy has urged supporters to go home. His attorneys say the remaining four occupiers are skeptical that the previous calls have, in fact, come from Bundy.
Bundy was arrested with other members of the group on Tuesday. Another member was fatally shot by police during the arrests on a highway.
A federal judge refused to grant Bundy or his brother, Ryan, bail, saying she considered them a flight risk and a danger to the community.