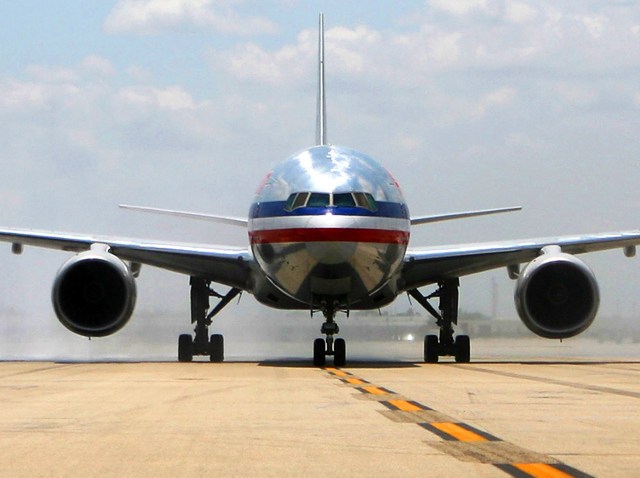 Nine American Airlines workers are among the 23 people arrested in a federal investigation targeting a drug smuggling ring in Florida and the Caribbean who attempted to distribute 9,000 kilos of cocaine.
The Fort Worth-based airline confirmed the arrest of its employees in Miami and San Juan, Puerto Rico, Tuesday. Airline spokesman Tim Wagner told NBCDFW.com that the company has been working with the authorities in the investigation.
"As a company, we hope the actions of a few employees don't reflect negatively on the tens of thousands of ethical American Airlines employees who work hard to serve the public daily," Wagner said.
Drug Enforcement Administration spokesman Waldo Santiago told the Associated Press at least 20 people have been arrested in connection with a ring that smuggled narcotics between Puerto Rico and the U.S. Mainland.
Federal authorities said they have 23 arrest warrants in the case for people in cities across Puerto Rico and Miami. According to the U.S. Dept. of Justice, the following AA employees were arrested in the four-count indictment: Wilfredo Rodríguez-Rosado, Manuel Santiago Alvarado, Wilfredo Santiago Ríos, José D. Cordero San Miguel, Orlando Jimenez Torres, Wilfredo Cancel García, Roberto Rodríguez Cruz, José M. Colón Martínez, Camilo Sánchez Rodríguez.
The Dept. of Justice said Rosado led the organization since about 1999 and that he recruited individuals who worked for the airline to insure the suitcases loaded with cocaine were ferried around the United States.
All defendants arrested were charged with conspiracy to possess and attempt to distribute approximately 9,000 kilos of cocaine abord American Airlines aircraft.
The third count in the indictment charges four of the defendants with trying to possess and distribute 20 kilos of cocaine in June of this year -- a transaction investigators said was never completed due to circumstances beyond the control of the defendants.
The $18 million forfeiture count includes the following properties: four residences in the municipality of Morovis; two residences in Bayamón; one residence in Barceloneta; one multi-apartment complex in Morovis; two business establishments in Morovis; and one business establishment in Bayamón.
If convicted, the defendants face a possible life sentence in prison and fines of up to $4 million.
PAST STINGS
A similar sting in 1999 led to the arrest of 42 AA ramp agents and 13 food service contract employees, according to CNN. Arrests began in Miami and New York by the DEA, ATF, U.S. Customs Service and the Miami-Dade police department -- while the grand jury indictments of the 2.5 year investigation were unsealed. Ramp agents were accused of unloading what they thought was cocaine arriving from Colombia, Chile, Ecuador and Bolivia, CNN reported. The cocaine was fake and provided by the DEA.
In 2004, 14 people, including 11 former or current AA cargo workers at Miami International Airport, were indicted on charges of smuggling and distributing cocaine and heroin in the U.S., USA Today reports.