What to Know
A 12-year-old girl was abducted from DCA airport Thursday morning. She was visiting from China.
She was found in Queens, NY, Friday, officials said.
Authorities said she is safe and with her parents.
A 12-year-old girl who left Ronald Reagan Washington National Airport with an unknown woman has been found safe in New York City, officials said Friday.
"We are pleased to share that Jinjing Ma has been found and is safe," the Reagan Airport tweeted.
Jinjing Ma was reported missing Thursday from Reagan Airport in D.C. and was located Friday in Queens. The Washington Airports Authority said in a statement that Ma was found "safe and in the custody of her parents."
Ma, who is visiting the U.S. from China, was reported last seen at the airport at 8:15 a.m. Thursday. Her tour group had visited multiple cities in the country, and after spending a night in D.C., they arrived at the airport for the next leg of their journey.
Authority police Chief David Huchler said at a news conference Friday that the girl excused herself to go to the bathroom Thursday after getting her passport at Reagan Airport. He said the girl met a woman, changed clothes and got into an SUV with New York tags.
Huchler said a couple had earlier approached Ma while her tour group was at the World Trade Center. He said there appeared to be a link between that couple and the people she met at the airport.
Investigators previously said Ma was abducted. They later called her a "critical missing juvenile."
Investigators said there appeared to be some familiarity between Ma and the couple, but they didn't know what they said or whether they knew each other. Police didn't say when the New York encounter occurred.
It's not clear if the woman who approached Ma at Reagan National Airport was the woman who approached her in New York.
Police believed Ma and the woman left the airport in a white 2016 or 2018 Infiniti QX70 with New York plates. A man was driving.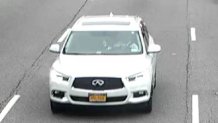 The Metropolitan Washington Airports Authority released photos Thursday, including the following photo of a woman and a man arriving at the airport's ticketing and departures level.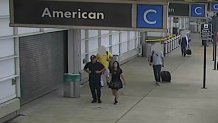 Another photo showed the woman with the girl.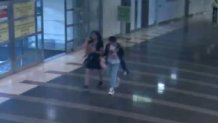 A witness told police he may have seen the woman meet up with Ma in New York and give her food.
Police said they were working to contact Ma's grandfather, who lives in China, and reaching out to her relatives who live in the U.S.
Copyright AP - Associated Press