What to Know
Child's body recovered from Rowlett landfill after man confesses to moving child from apartment to a dumpster.
Child's cause of death to be determined by Dallas County Medical Examiner; additional charges possible.
CPS removes six additional children from the home where the young boy lived with his aunt.
The man arrested in connection with the death of a missing 18-month-old Dallas boy told police the child was unresponsive after being swaddled tightly to restrict his movement. The man admitted to police to putting the boy's body in a dumpster, according to an arrest warrant affidavit.
Sedrick Johnson, 27, faces a felony injury to a child charge.
Dallas police said Thursday afternoon they recovered the remains of a small child from a landfill that morning, and that while those remains have not been positively identified they believe them to be 18-month-old Cedric Jackson.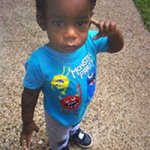 "We regret to inform you that the Dallas Police Department has located the remains of a small child who we believe to be 18-month-old Cedric Jackson, pending a positive identification," said Maj. Vincent Weddington, with the Dallas Police Department. "This is not the outcome we had hoped for and we want to extend our deepest sympathies to the family at this time."
Weddington said officers discovered the remains at a landfill in Rowlett after obtaining a confession from 27-year-old Sedrick Deshun Johnson who said he put the child's body in a dumpster in northeast Dallas. Johnson is the boyfriend of the victim's aunt, 27-year-old Chrystal Jackson, who had temporary custody of the boy.
When officers looked in the dumpster, it was empty. Officers then learned that the dumpster had been emptied twice at a landfill in Rowlett -- that's where police said they found a child's remains at about 11 a.m. Thursday. A statewide Amber Alert that had been issued the day before was discontinued a short time later.
According to an arrest warrant affidavit obtained by The Dallas Morning News Thursday afternoon, Johnson said he often swaddled the child to restrict his movement. He said the child recently "'made a mess' by getting into ketchup packets," so he wrapped him tightly. He said he heard the boy making sounds at about 12:30 a.m. and that when he unwrapped him he began throwing up and became unresponsive. Johnson told police he performed CPR for about 30 to 45 minutes and said the boy's chest was moving up and down during CPR. He added that he felt like Cedric's heart was beating, but that he wasn't moving. He said he then put him in the car and drove him to a dumpster.
Juveniles living in the home told police the boy was often wrapped so tightly he'd complain and cry and that he "did not like being wrapped and would always fuss and cry prior to bedtime."
Chrystal Jackson said she woke up during the night and noticed by Johnson and Cedric Jackson were gone. She told police she called him to see why he wasn't at home. It's not clear if he answered or what answer, if any, he provided to her. According to Dallas police's Maj. Max Geron, Chrystal Jackson called 911 Wednesday morning and reported the boy missing, saying she believed he was in danger. She said she put him to bed at about 11 p.m. and that he wasn't in his room when she went to check on him.
In the affidavit, police said Johnson, "caused injury to the complainant (the child) by compressing his airway leading to the complainant becoming unresponsive." Police said Johnson has been charged with injury to a child causing serious bodily injury, felony one. Weddington said investigators have not yet definitively determined how or when the child died. That determination, as well as confirming the identity of the remains, will be made by the Dallas County Medical Examiner's Office.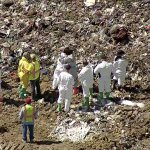 Additional charges are possible, police said, based on the outcome of the coroner's report.
Child Protective Services confirmed to NBC 5 Thursday morning that six additional children, from ages 6 to 10, have been removed from Chrystal Jackson's home. CPS said two of the children belonged to her and the other four belonged to Johnson.
Records show Johnson has a pending family violence case from 2016 where he allegedly hit his wife on the arm and a 2010 child abandonment charge for engaging with a prostitute while his 4-month-old daughter was left home alone unsupervised. Johnson's then girlfriend, court documents say, was at a job interview at the time.
CPS said Thursday afternoon that when they consider placing a child with a relative they do background checks on any adult living in the residence and that they would not place a child in a home where they know an adult is present with a serious criminal history. CPS would not offer specific comments about this case or say if they knew Johnson was living in the home or if he had undergone a background check.
Johnson remains in the Dallas County Jail. Bond has been set at $503,000.
Jackson's family is inviting the community to a candlelight vigil and balloon release Friday night at the Lake Highlands Recreation Center at 7 p.m.
Check back and refresh this page for the latest update. As this story is developing, elements may change. NBC 5's Ken Kalthoff, Allie Spillyards, Eline de Bruijn, Brian Roth, Chris Blake and Matt Jackson contributed to this report.