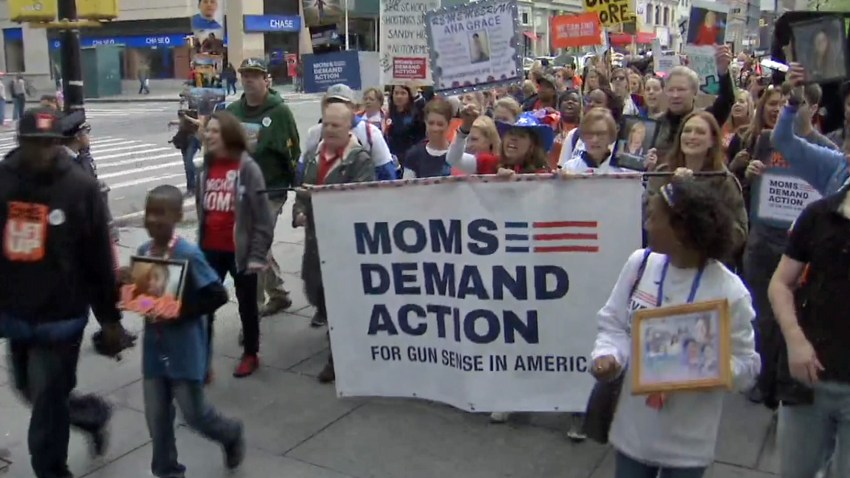 Oscar-winning actress Julianne Moore joined hundreds of people Saturday in a march across the Brooklyn Bridge to demand stricter gun laws.
The fourth annual march across the bridge was organized by the group Moms Demand Action for Gun Sense in America. The march started at Cadman Plaza in Brooklyn and went to City Hall in lower Manhattan.
Participants carried signs and photos of loved ones killed by gun violence.
At times, they shouted: "What do we want? Gun sense!"
Moore has been pushing for universal background checks for all gun purchases.
She said she was spurred to get involved to advocate for stronger gun laws after the shooting at Sandy Hook Elementary School in Newtown, Connecticut, where a gunman killed 20 children and six adults in December 2012.
"We're really pushing for more gun safety regulations," she said. "It is not an anti-gun movement. It is not a partisan movement. It is a safety movement."
Other speakers included the mother of broadcast journalist Alison Parker, who was killed on live television by a disgruntled former reporter. Parker died alongside video journalist Adam Ward while working for Roanoke, Virginia, TV station WDBJ.
Copyright AP - Associated Press