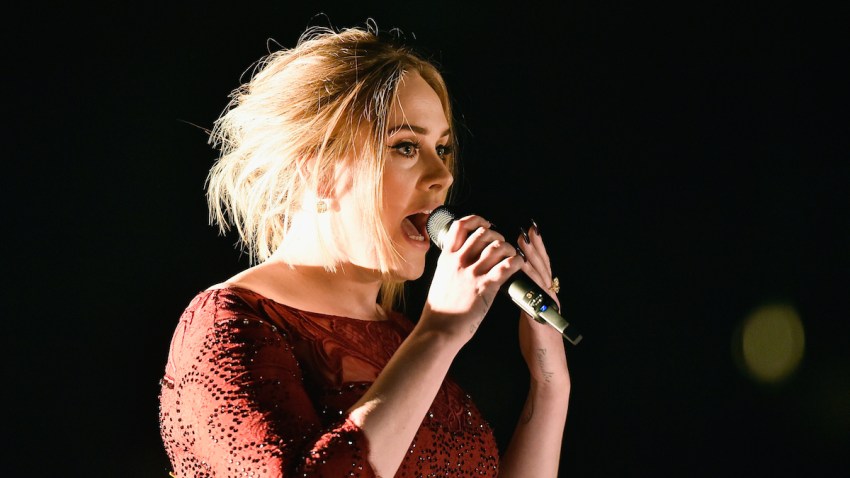 Adele made what should have been her triumphant return to the Grammys, but the mega-selling singer's performance proved a disappointment to TV viewers when it was plagued by sound problems.
Social media exploded Monday night with complaints about the quality, with some posters saying Adele looked distracted by her onstage monitor.
A CBS spokesperson confirmed there was a five-to-eight second technical issue with the broadcast, adding without elaboration that it was outside the network's control. [[368874621,C]]
Reps for Adele and the Recording Academy did not immediately respond to requests for comment.
Inside the Staples Center, the Grammy audience gave Adele a standing ovation.
The songstress took to Twitter to spill the details on what really went wrong while she sang "All I Ask" off of her hit album, 25.
"The piano mics fell on to the piano strings, that's what the guitar sound was," she explained.
"It made the sound out of tune. S--t happens." But the live blunder wasn't exactly all bad, really. "Because of it though…I'm treating myself to an In N Out. So maybe it was worth it," Adele added. [[368912381,C]]
Copyright AP - Associated Press